December 8, 2010 - 5:07am
fund raiser for ovarian cancer
A really good friend that has recently been diagnosed with ovarian cancer is undergoing treatment and the hospital is fund raising with a bake off for tomorrow. To show our support i am entering some loaves in the savoury section, i have just finished the loaves which are  BEETROOT AND SUNFLOWER and a 50% WHOLEMEAL WITH STOUT, FETA AND WALNUT.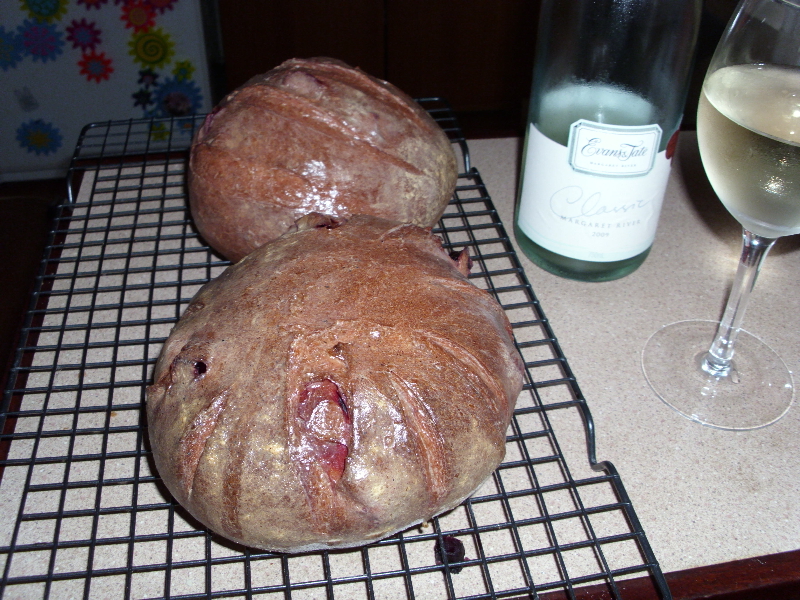 BEETROOT AND SUNFLOWER LOAF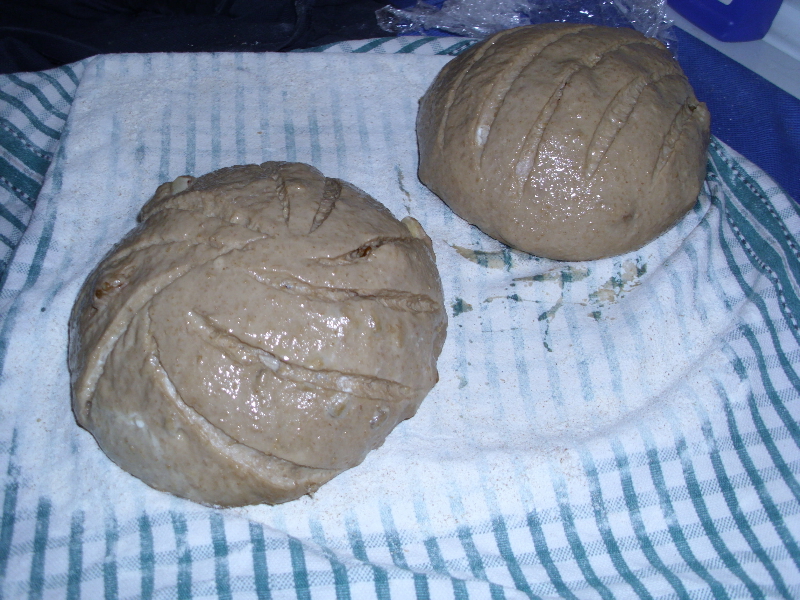 the 50% WHOLEMEAL  STOUT WITH FETA AND WALNUT LOAF before the oven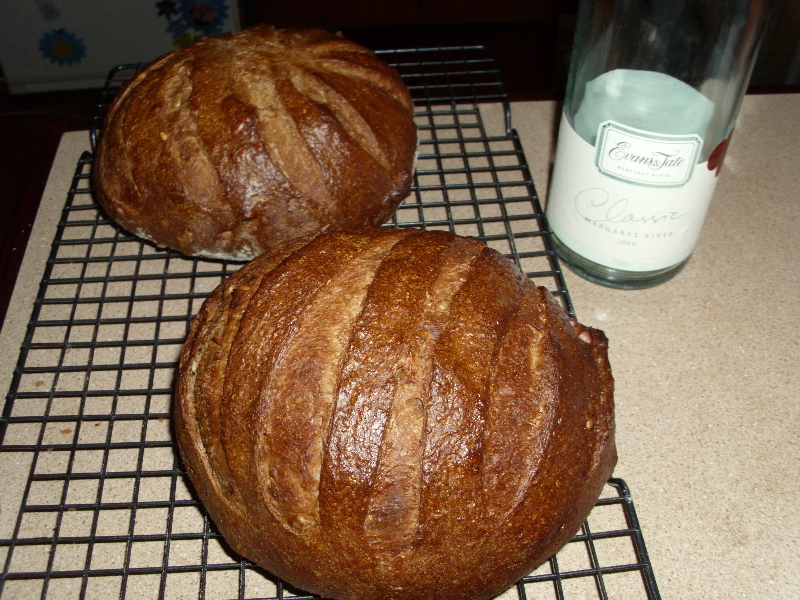 after the oven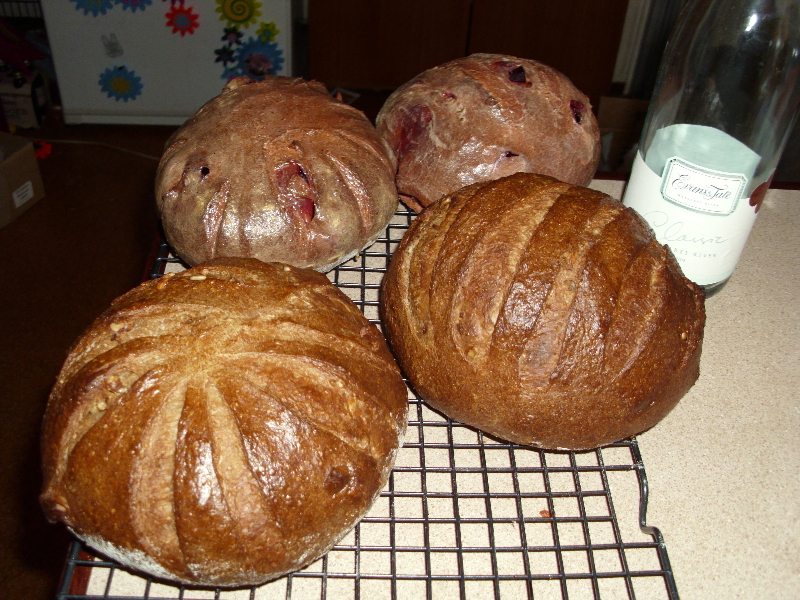 AND THERE WE HAVE IT ready to go to the hospital for judgement and sale
i do hope to be able to get a crumb shot at the hospital.
i will post the details of the doughs the bake and how tomorrow goes
oh! and a 2009 EVANS AND TATE CLASSIC WHITE from Margaret River for those that might be interested
regards Yozza