November 16, 2010 - 4:09am
Chocolate Twisted Bread - twisted from Jeffrey Hamelman's berne brot
This bread was meant to be brought to the picnic with my girlfriends and their kids. It was raining for the whole weekend and we had to cancel it. So, the bread ended up being my breakfast and weekend snacks...a happy weekend for me.
I used Jeffrey Hamelman's berne brot recipe from Bread cookbook. I made it once before and loved it. It is a buttery rich bread, without being too sweet. I figured it probably complement well with the chocolate filling...and it did. I never really like chocolate bread before. Now, I'm a convert, a chocolate bread lover.  Because the recipe is for the braided bread, it also worked well as a twisted bread.
You can find recipes and more details here http://youcandoitathome.blogspot.com/2010/11/chocolate-twisted-bread-twisted-from.html [1]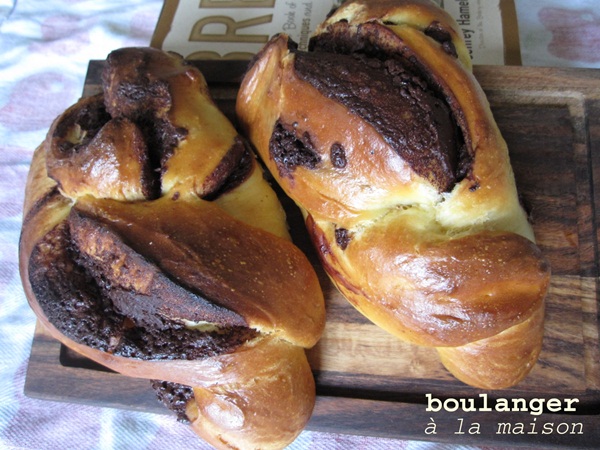 The crumb is soft and tender with the chocolate filling twisted throughout.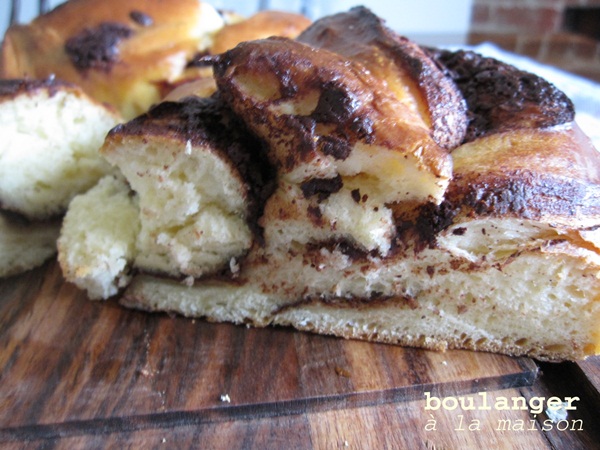 It made a perfect breakfast while I checked TFL out as my weekend morning routine:)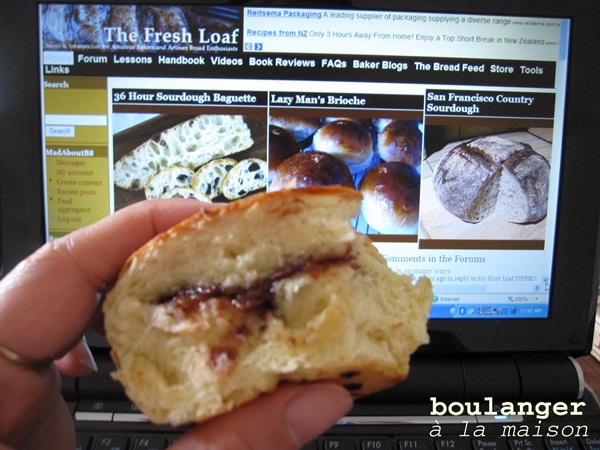 Sue