October 1, 2010 - 11:08am
Side by side comparison of two different steaming techniques -- photos!
Today I loaded two batards into my oven.  Same formula (Hamelman's Vermont SD with Whole Wheat), same scoring, same size, same length of time in the oven.  Very different results.   I loaded them both on my baking stone.  I  placed a narrow aluminum roaster pan over one loaf and then I poured hot water over a cast iron pan of lava rocks situated beneath the baking stone.   I removed the foil tent after 10 minutes.  At that point, the tented loaf looked unpromising...it didn't have as much oven spring and was pale whereas the untented loaf was already browning -- it had decent oven spring but the slash wasn't opening up nicely.  But after another 20 minutes or so of baking the tented loaf came out looking much better.  It had blossomed more than the other loaf and its crumb was more open. The untented loaf had sort of seized up instead of blooming.  The tented loaf had a slightly thinner/softer crust.  Frankly, I'm not that impressed with either of these loaves - I prefer a little thicker, crackly crust,  but I felt the experiment was worth posting.  I will play more with the tenting technique.  I should note a disclaimer--my oven is a 1950 GE Hotpoint and I don't think it holds steam very well so that, more than anything, might account for the difference in the two loaves.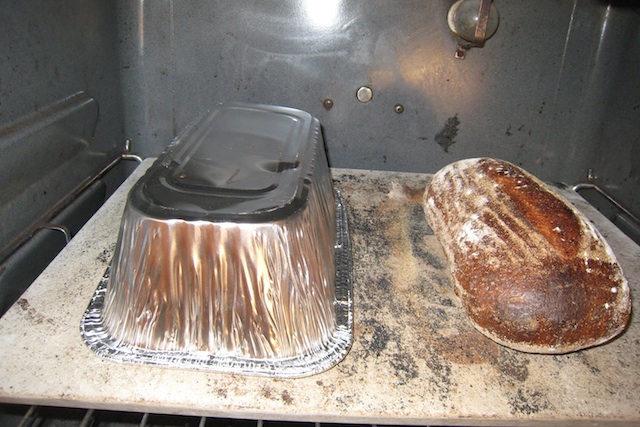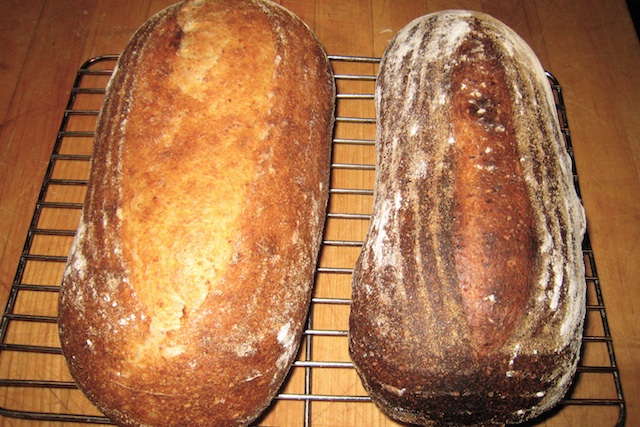 Crumb shot of tented loaf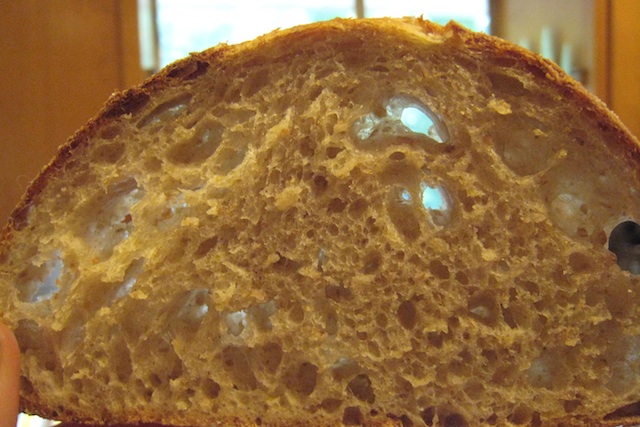 Crumb shot of untented loaf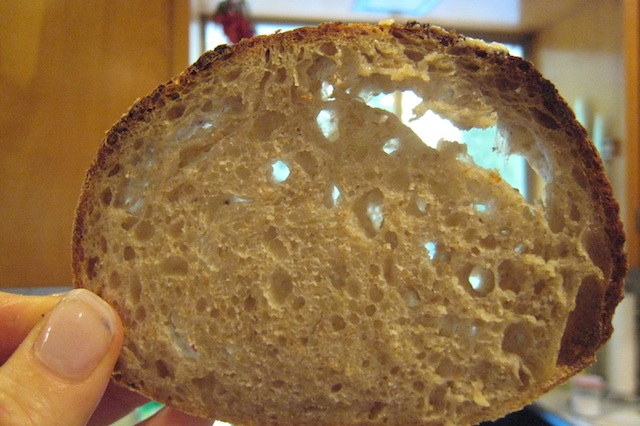 Your comments and suggestions are welcome!
Barbara