September 26, 2010 - 3:04pm
So I went looking yesterday for a sourdough sandwich loaf...I am embarrassed to say we've been buying San Francisco Extra Sourdough sandwich bread at the grocery store for awhile and it's up to $4.00 per loaf! I make a pretty passable sourdough boule so why not sourdough sandwich I thought? I went looking for a recipe and found one here on TFL. I think it's an adaption of  Susan's Farm House Loaf (also another favorite from this site) adapted for sourdough starter. Mixed up the prefermement last night and baked today. Here's the link to kjknits adaption (back in '07 I think!): http://www.thefreshloaf.com/node/3715/sourdough-sandwich-bread [1]. I had good results/not so good results:
Nice spring right?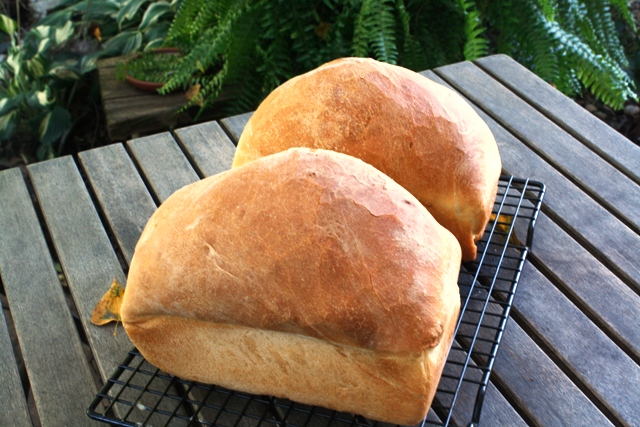 Woops ... Check the Other Side: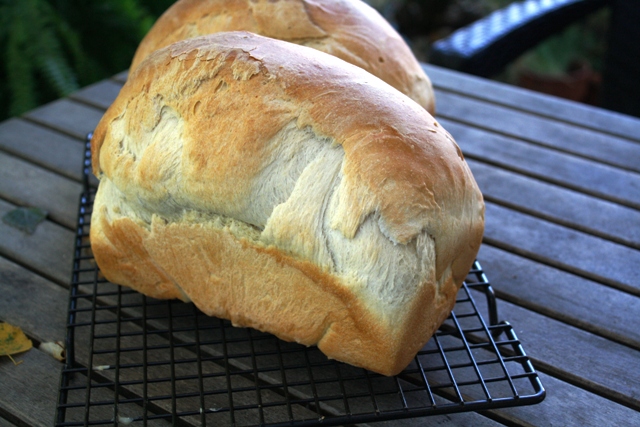 Just a wee bit of a blowout - two or three years ago this wouldn't have bothered me so much - today yep - gotta do better next time...
Nice crust crackle: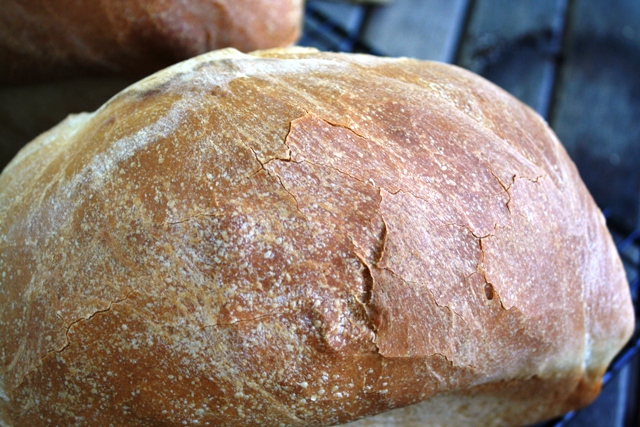 Crumb: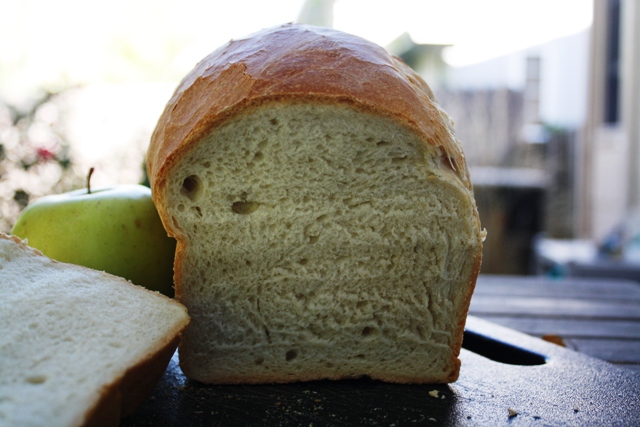 Although it wasn't in the instructions next time I will definitely slash before baking. It will still make great sandwiches and toast. Flavor is good though I think it could use a bit more salt next time.
Trish