September 3, 2010 - 6:50pm
9/3/10 - Is it a Meteorite or a Cow Pattie?
This experiment was inspired by Farine's post on her blog about the Meteorite...  http://www.farine-mc.com/2010/07/meteorite.html [1]
No process pics or anything as I probably screwed this thing up totally along the way...  This dough is "impossibly" wet...  I even decreased the hyration to 95%...  It's like trying to bake poolish...
So here's the question...
Is it a meteorite or a cow pattie?  You be the judge...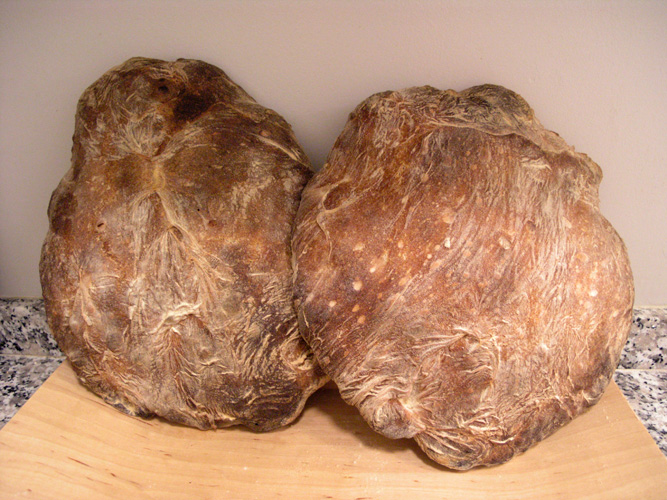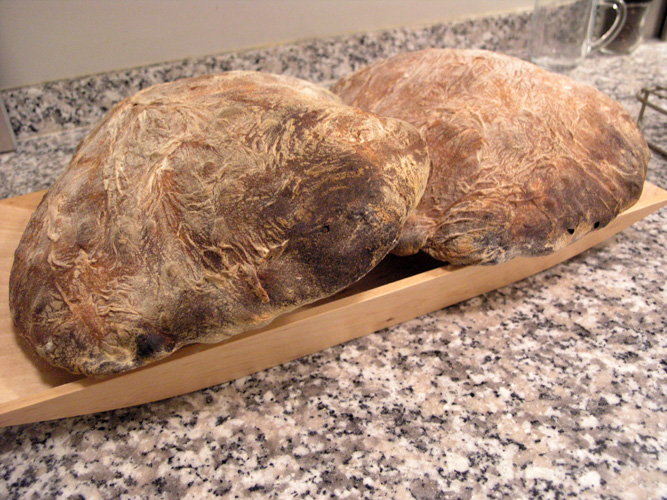 Crumb shots tomorrow...
Tim