August 15, 2010 - 12:16pm
Hello all,
It has been a while since I posted.  I get moved around the country a lot.  With all that moving comes transporting my starters, always a pain, but worth it because of the new flavors I get in each place I end up.  This is my first batch since moving to Salt Lake City and I want to show it off.  Comments and critique are always welcomed.  Happy kneading!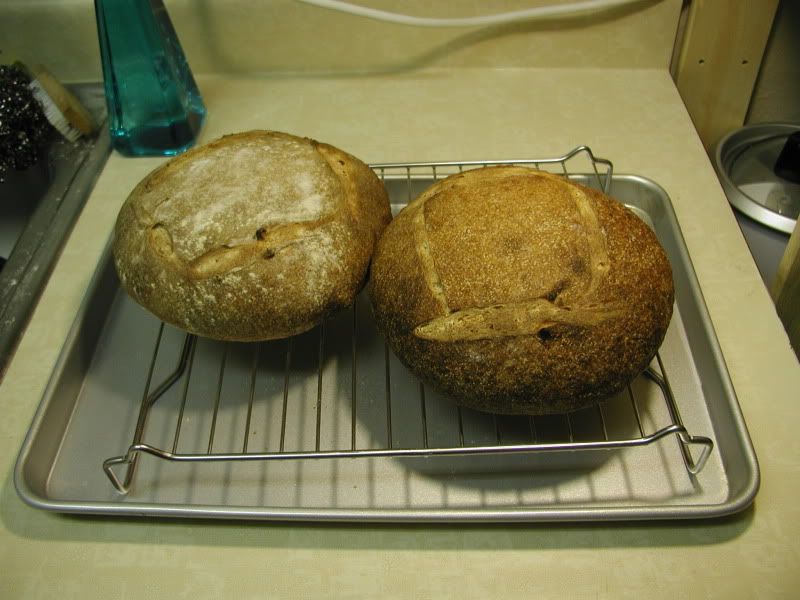 I dusted one of them with flour to see if I could get the brotform effect considering mine are in storage.