This weekend's baking ... so far.
I'm getting ready for a sizable family gathering in about 10 days. We are descending on my baby brother, who has a vacation home on the Northern California coast. We expect 15-20 hungry Snyders. I'll be baking while I'm up there, but we'll need something to snack on while the levain is ripening. So, I baked a few things to fend off starvation ...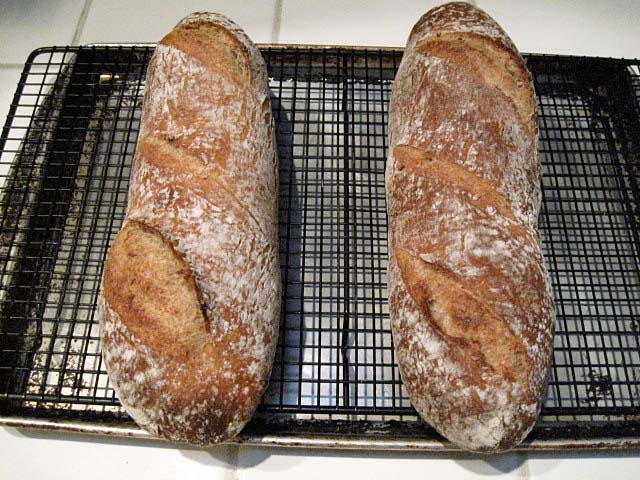 A couple Gérard Rubaud sourdough bâtards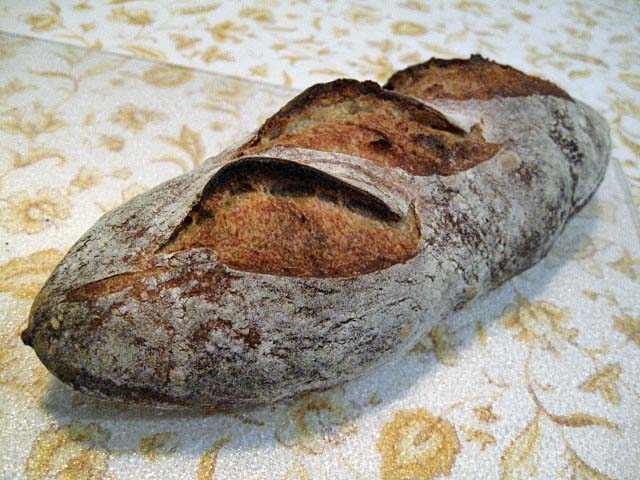 Some San Joaquin Sourdough, of course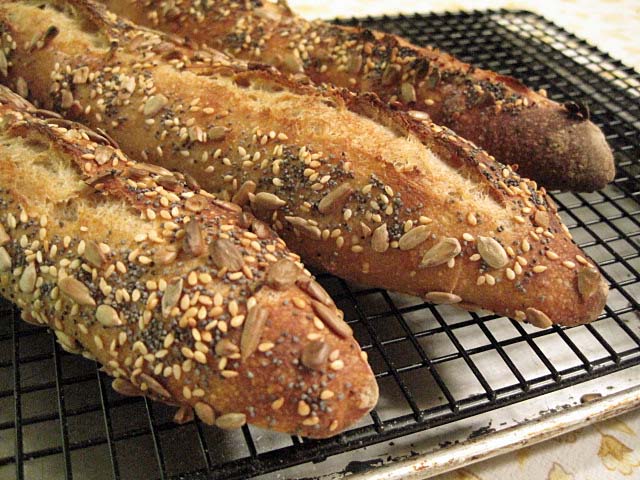 To go with appetizers, a few San Joaquin Sourdough mini-baguettes with seeds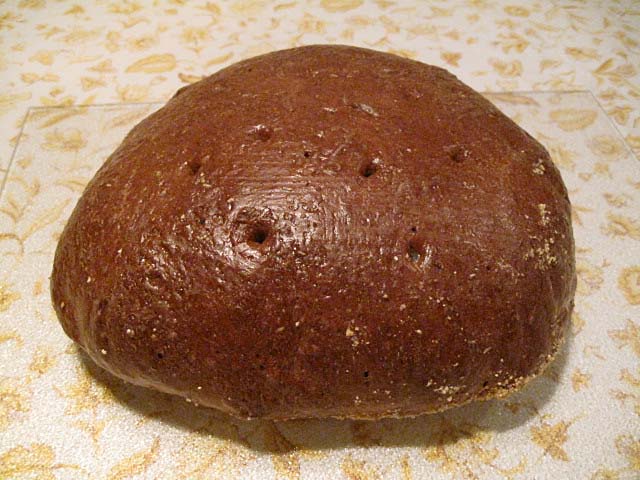 I'm promised corned beef, if I bring the Corn Rye
And, if there's room, for dessert ...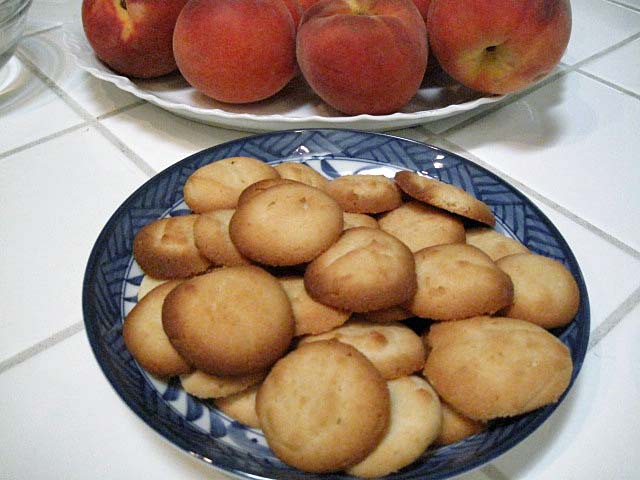 Sour Cream Spritz Cookies, a New York Baker's test recipe (They go well with tree-ripened peaches.)
Lucky there's another day left to bake this weekend!
David