Best Crust and Crumb yet! For me
This is a 50% wholewheat from "BREAD". I have finally achieved the color i wanted and the crumb texture i like. THis is a keeper.
To obtain the color, I have improvised enclosed steaming for this one:
Poultry roaster with lid. Under the roaster a stone, and in the roaster lid: a stone squeezed-in in such a way that it dented the lid, but remained in. This way, i can get heat from a stone on top of the loaf, and from under the loaf, all in an enclosed space to trap steam. IT Worked!
Here are the loaves: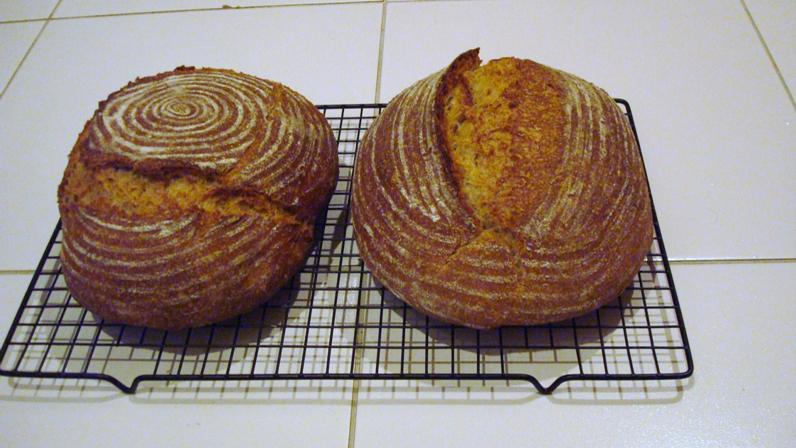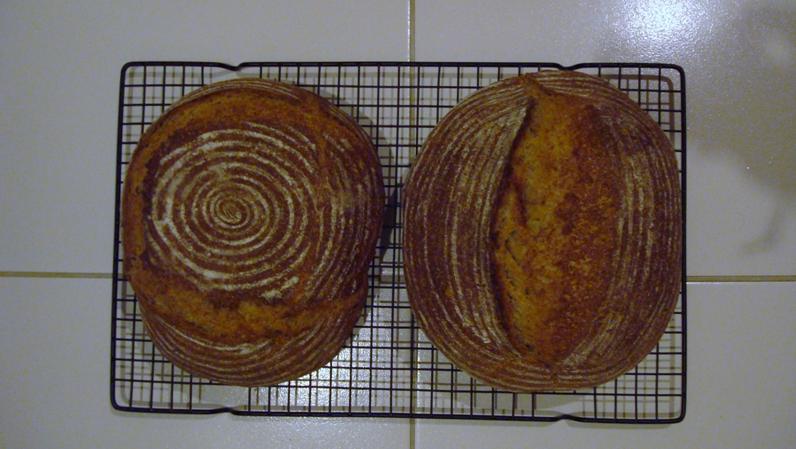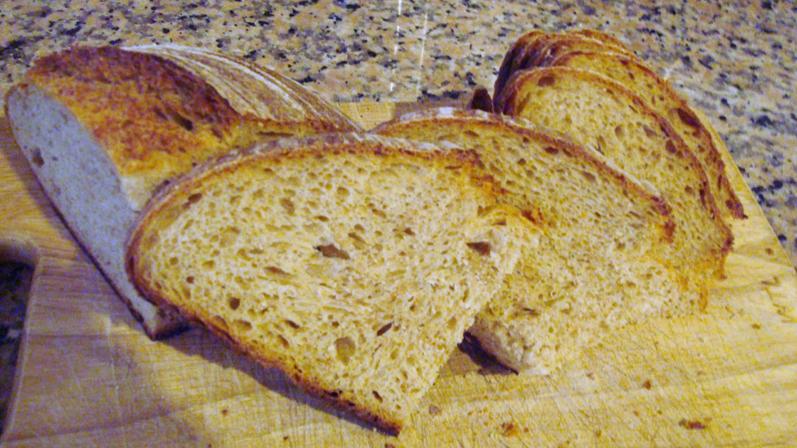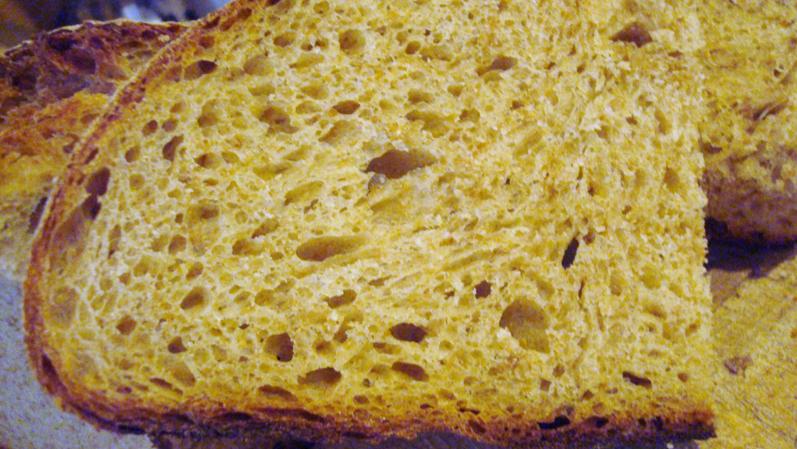 UPDATE:  here is the roaster steamer with stone device: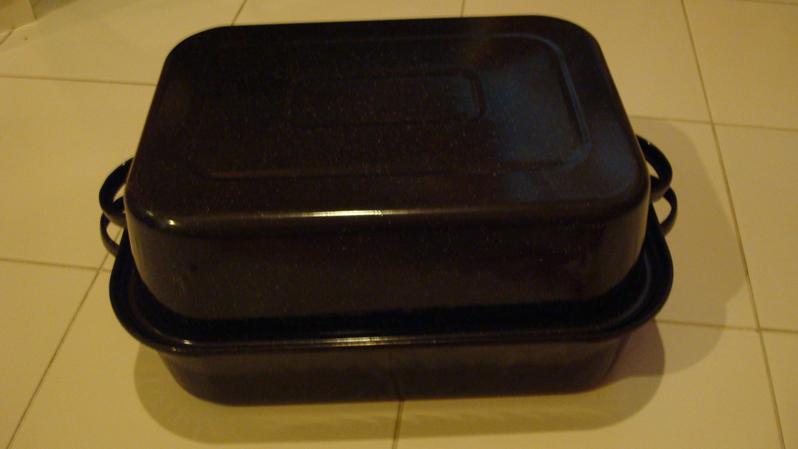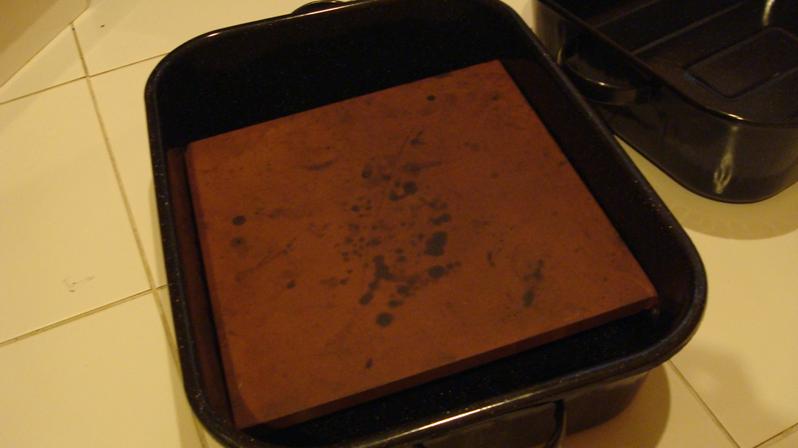 Khalid