Today's breads - Vermont Sourdough & San Joaquin Sourdough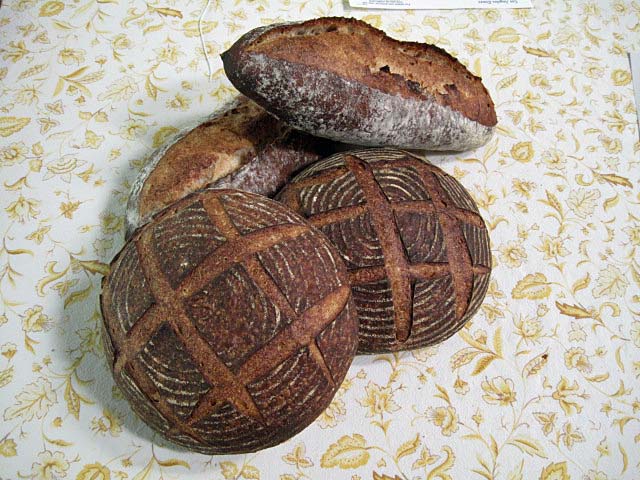 The boules are Vermont Sourdough from Jeffrey Hamelman's "Bread." I made these using a San Francisco Sourdough starter from Sourdo.com that sat, without being fed, in the way back of my refrigerator for at least 6 months. It had been a firm starter, and while looking kind of gray on the surface, came back to life after 4 feedings at 125% hydration. And by then, was really, really happy to be making bread.
The Vermont Sourdough has a crunchy crust and chewy crumb. The flavor is just about perfect - moderate sourdough tang but not so sour as to mask the complexity of the wheat flavors.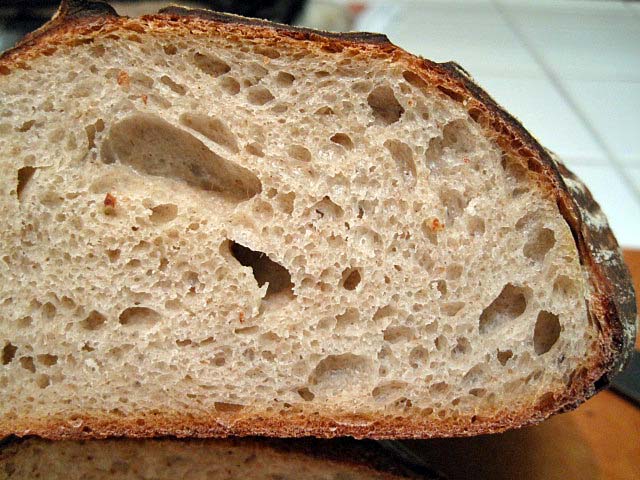 Vermont Sourdough Crumb
The bâtards are my San Joaquin Sourdough. No crumb shots or tasting notes on these. They are being frozen to take on a family vacation next week.
David