Miche, Pointe-à–Callière - Not quite
Somehow,  my miche was NOT quite a miche,  as it had a darker brown.  I wonder if my flour has a mixed of rye,  it turns my bread dark brown.  I went into the website - Aurora - Weizen Vollkornmehl.  But there was no indication of rye mix,  it just indicated whole grain whole wheat.  I guess it has more bran than other whole wheat flour?
My bread cracked up as well,  I guess because I baked it cold,  and its suppose to flat out,  but I put it into a claypot?
Perhaps someone can enlighten me?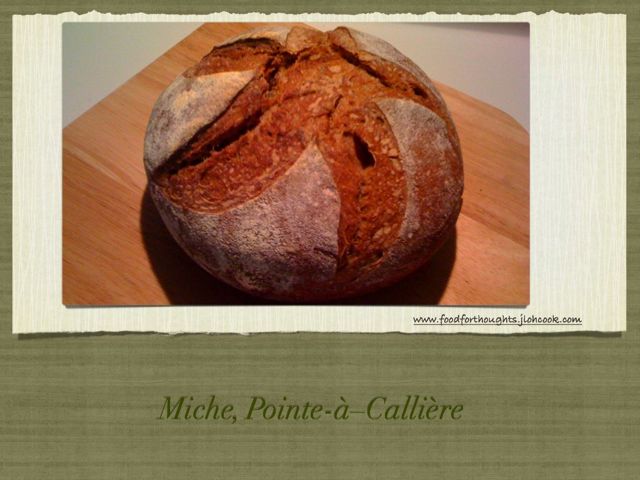 The crumbs were denser than I like.  Somehow, most of my whole wheat breads turn out like that,  I've changed my technique to stretch and fold,  the white breads turn out very very well,  but not whole wheat.  Why?  Do I have to do more stretch and fold?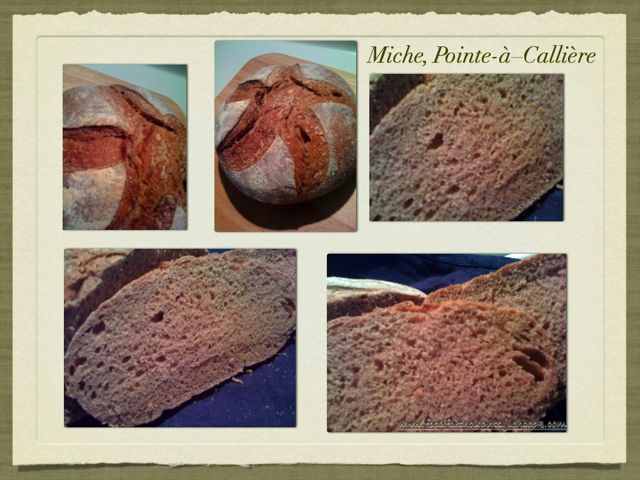 Last question:  We seldom eat wholemeal bread.  What does wholemeal bread goes well with besides cheese?
More details - click here. [1]
Jenny