A visit to my local Farmers Market today
Every Tuesday just a short trip from my home they have a wonderful farmers market on main street.  The baker's stand is from my local 'Belen Artisan Bakery' If you stop by the bakery they have delicious sandwiches and pizza's, behind the bakery is a hugh wood fired oven house.
             These strawberries were picked today in Carlsbad, CA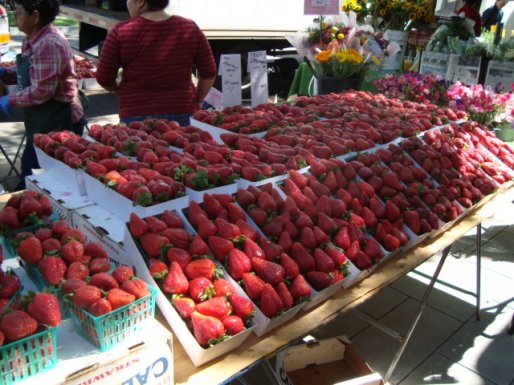 Some wonderful Greens - many varieties to choose from - I bought some curly leaf Kale of coarse : ) to try David's 'dmsnyder' Kale - Sausage - Pasta recipe! Yummm!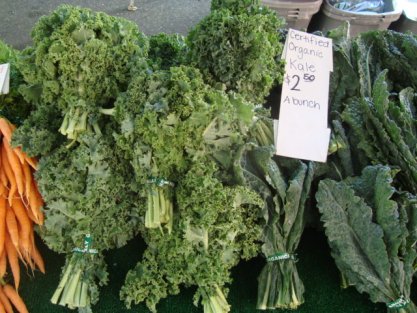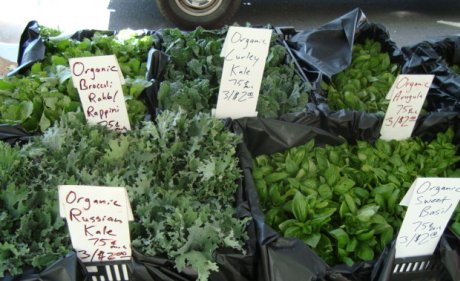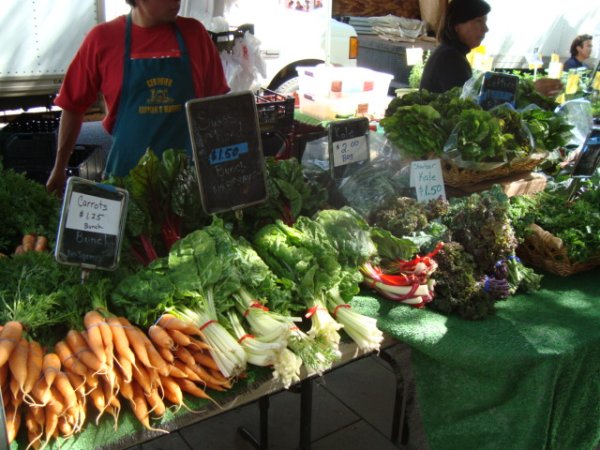 That Swiss Chard looks very good!
                                   My local Bakery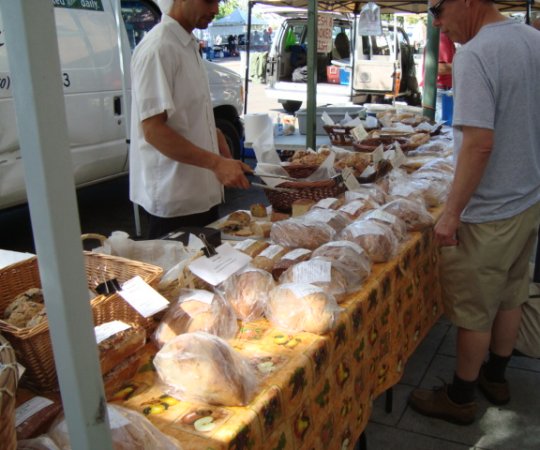 Sylvia