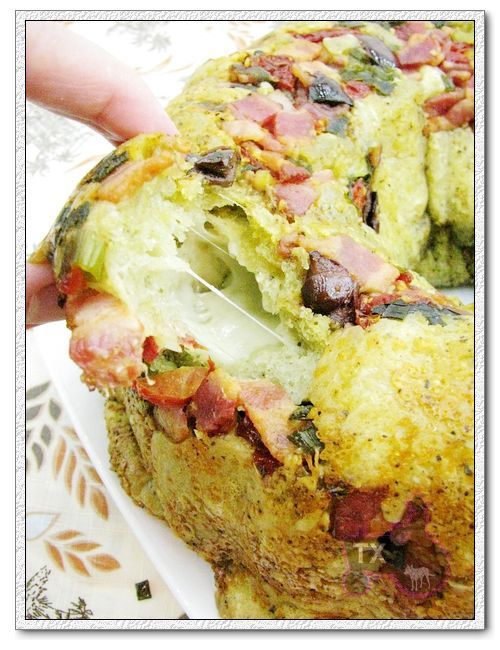 if pizza and savory monkey bread meet and have a child, it will be this dangerously delicious bread. Recipe can be found here: http://www.choosy-beggars.com/index.php/2010/02/11/bocconcini-stuffed-mediterranean-bacon-pull-aparts/comment-page-1/#comment-4560 [1]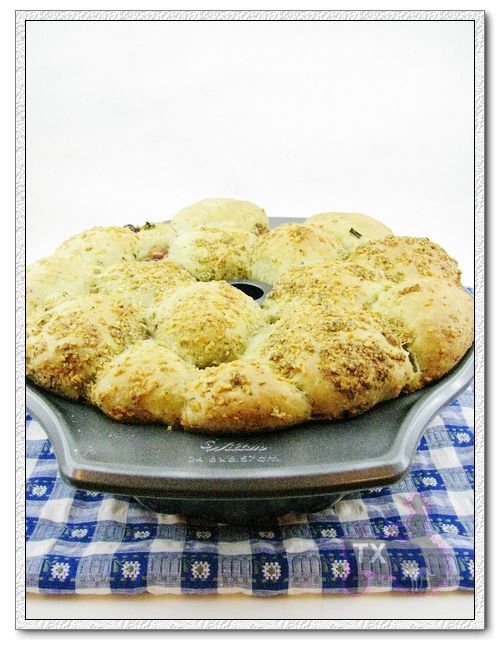 Very easy to make, a departure from my usual sourdough and lean artisan breads, but if it tastes so good, it can't be a bad thing!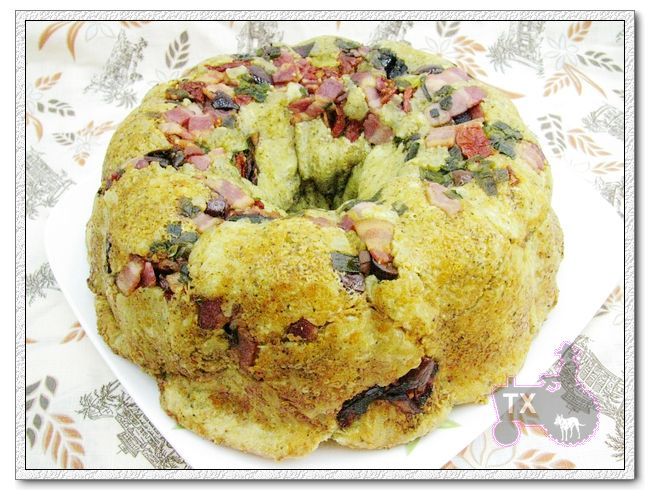 Fresh mozarella cheese in each dough ball, wrapped in butter and more cheese and herbs, layered with bacon (bacon!), sundried tomato, olives, and green onion, trust me, no one can say no to this bread. OK, maybe vegetarines can, but...you know what I mean.