50% Whole Wheat Sandwich Bread
This is a Sandwitch bread i made (Not exactly Sandwich size) couple of days ago:
Recipe:
SOAKER:
500g Sifted Whole Wheat (high Extraction) Flour
350g Water
1/2 Tsp Sea Salt
BIGA :
500g All Purpose Flour
350g Water
1 Tsp Instant Yeast
-------------------------
1) As usual de-chill the BIGA 2 hours prior to mixing into the SOAKER, add extra 1/Tsp of sea salt, and mix/ Knead for 5 minutes for 5 minutes, rest for 5 minutes and continue kneading for another 5 minutes until you acheive a successful windowpane.
2) Leave to ferment in an oiled bowl for 2 Hours until doubled.
3) Scrape into a floured bench, and cut into 2 (375g) Doughs.
4) Preshape into a Loaf, leave for 5 minutes and then shape into a loaf.
5) Grease your pans, and insert your loaves, seam side down.
6) Leave to ferment for 1 hour, and Pre-heat oven to 450F.
7) When ready, spritz your loaves with some water, and load them into your oven, with some steam(optional).\. Reduce Oven Temp. immediately to 370F.
8) Remove steam source after 15 minutes, and continue baking for 30 minutes .
9) Remove from Pan, and leave to cool on a Wire rack.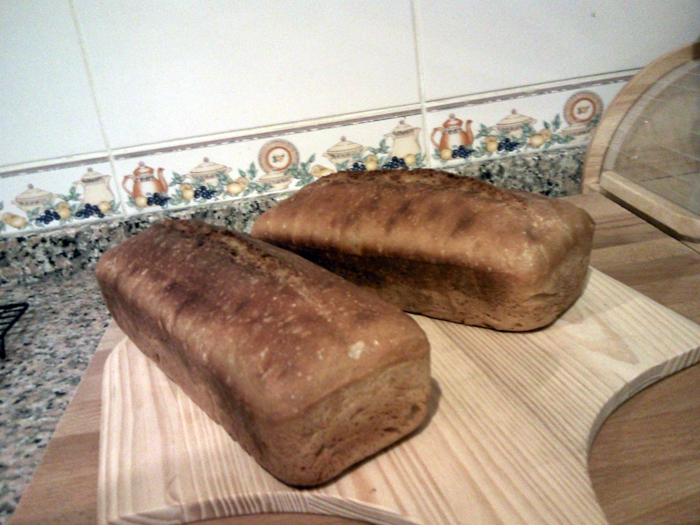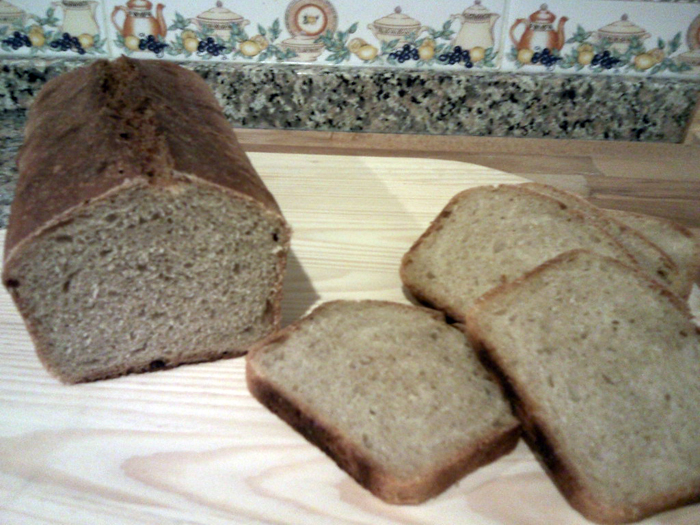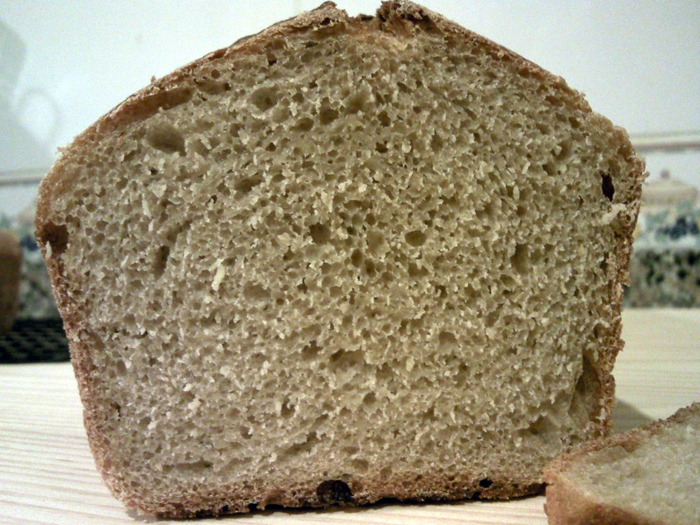 REGRETS:
1) Should have Added another 1/2 Tsp of Instant yeast to the final dough to boost the Final Rise.
2) Should have added more sea salt to the final dough. (1/2 Tsp is not nearly enough)
3) Should have increased the size of the loaf in the pan, as i loave a tall Loaf for toast.
Other than that, it was a good bread with soft and tender crumb, and medium crust.