What I baked today-All day!
This is what I baked today!  I started out this morning making some sourdough waffles for the freezer.  Mike likes to have a ready snack of frozen waffles.  While I was making some of J.H. Vermont sourdough bread I spotted a couple of pears that were just perfect for poaching, aahhh a pear tart for dessert tonight.  Since I was going to busy baking, I saved one portion of the bread dough for a pizza dinner tonight..the oven and the stone all would be nice and hot and it would be an easy dinner so I could tend to my baking.
                                                                         Pear Tart with Amaretto Liqueur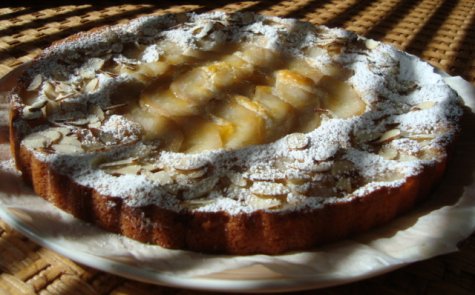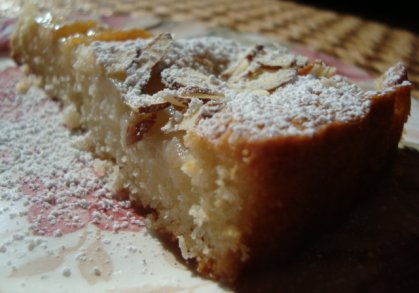 J. H. Vermont Sourdough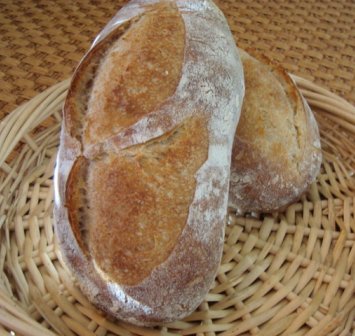 One very large Pepperoni Pizza made from some saved bread dough!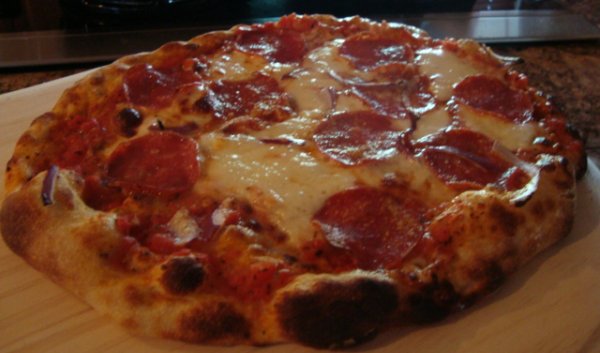 Sylvia