Packing for a visit to family
Maybe this belongs in the "You know you're a bread baker when ..." topic.
I'm going to visit my younger son and his family next week. I haven't started packing, but I have the breads baked.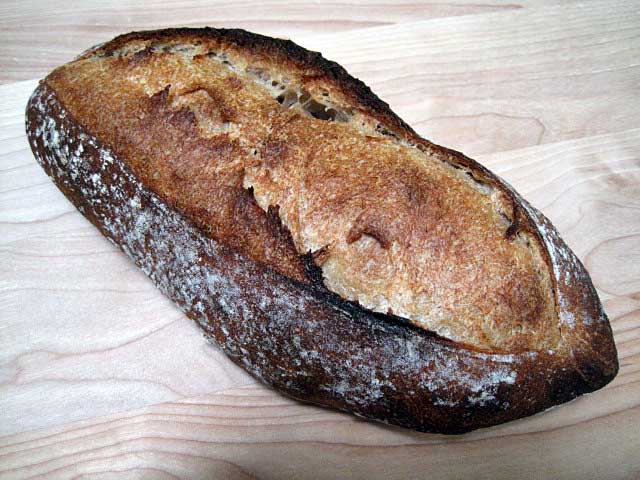 This is basically my San Joaquin Sourdough but made with the Gérard Rubaud flour mix. I tasted this loaf's mate yesterday (as in 4 slices). The truth is, Rubaud's flour mix is better when baked using Rubaud's formula and methods, and the San Joaquin Sourdough is better using my usual AP with 10% dark rye. Live and learn. Not that this is bad bread. It's just not astonishingly wonderful. (My grand daughters deserve astonishingly wonderful bread.)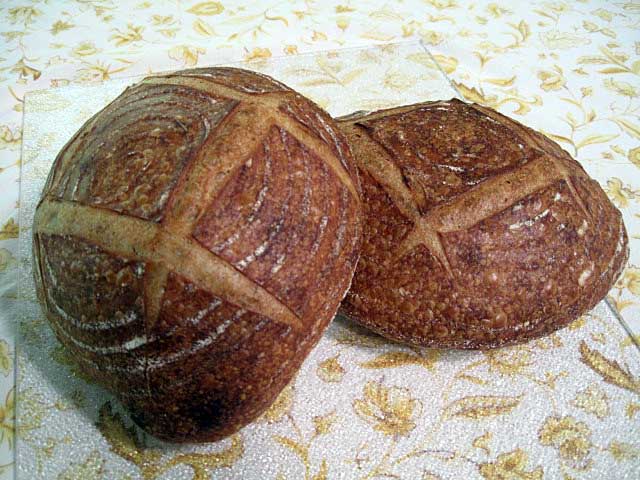 These boules are the San Francisco Sourdough from Michel Suas' "Advanced Bread & Pastry." It's a wonderful bread. I spiked my starter flour mix which already has 10% rye with extra rye and made a very firm starter which was allowed to ferment for about 16 hours at room temperature. I got a bit more sour tang than previous bakes, which was what I was shooting for. 
The crust is nice and crisp, and the crumb is quite open for moderate hydration (67%?) bread.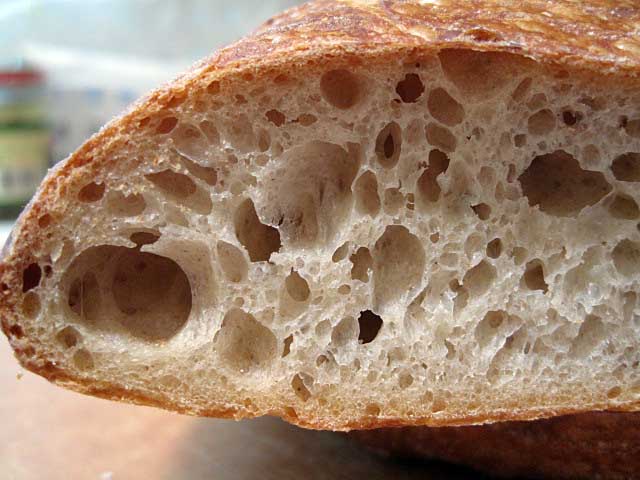 And, mostly because of how my wife's face lights up when she walks into the house while it's baking ...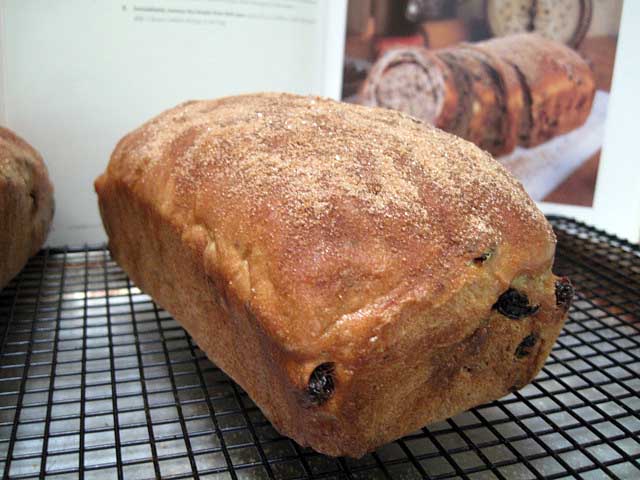 The Cinnamon-Raisin-Walnut Bread from Reinhart's "The Bread Baker's Apprentice." 
I feel better, knowing we won't starve in Las Vegas.
David