Things are looking up!- Sourdoughs
My last few bakes haven't been so successful. Formulae that usually turned out well were coming out of the oven looking sad. I can't figure out if I was over or under-proofing. I kept trying at it to get the timing right on Glezer's Colombia. Incidentally I posted about it on my blog because it's the family's favorite bread, but lately the scoring just doesn't open up. The flavor is great, but I can't get it to look the way I want it to anymore! Ugh! Then I made a few other breads that just turned out so-so. How is it that my bread could be getting worse?
But alas, a little baking redemption:
Today's bake was dmsnyder's San Joaquin Sourdough [1] (finally tried it) and my favorite Pain au Levain with whole wheat. 
The San Joaquin Sourdough- or "Idaho Sourdough" as I guess it should be called: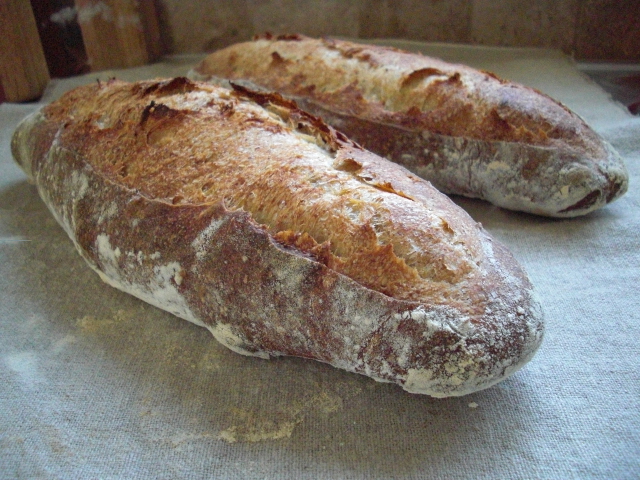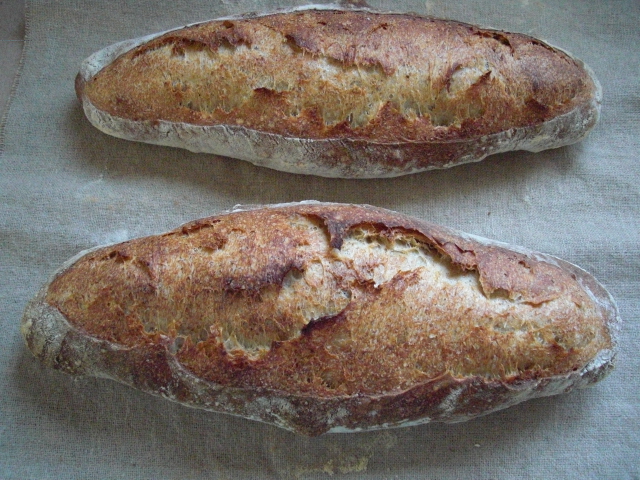 I took a risk and did not stick to the 21 hour cold bulk ferment as specified in dmsnyder's formula [1]. I pulled out the dough for final proofing at about 14 hours. It looks like it woke up fine! The grigne looks a little jagged, I confidently scored these batards but I may not have gone deep enough. It turned out a pretty interesting look though.
The crumb: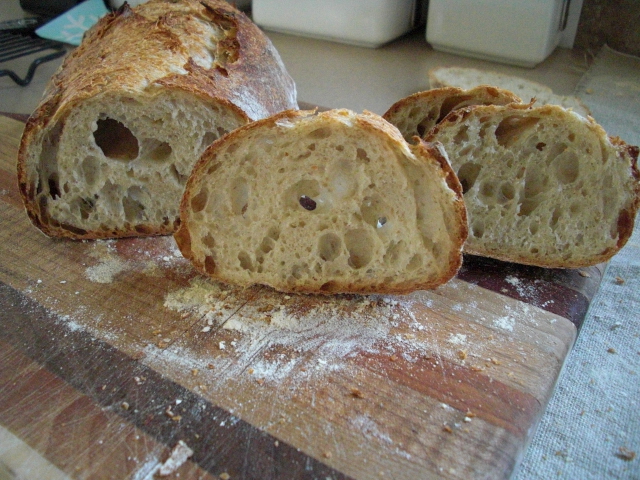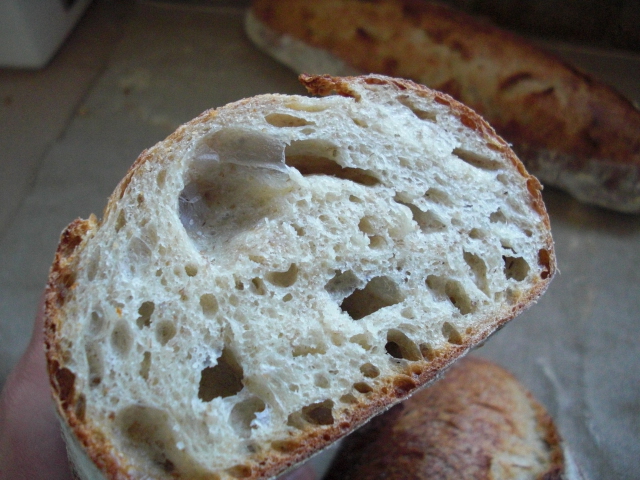 Outstanding flavor, a little more sour than I have been getting- which is good!
The Pain au Levains: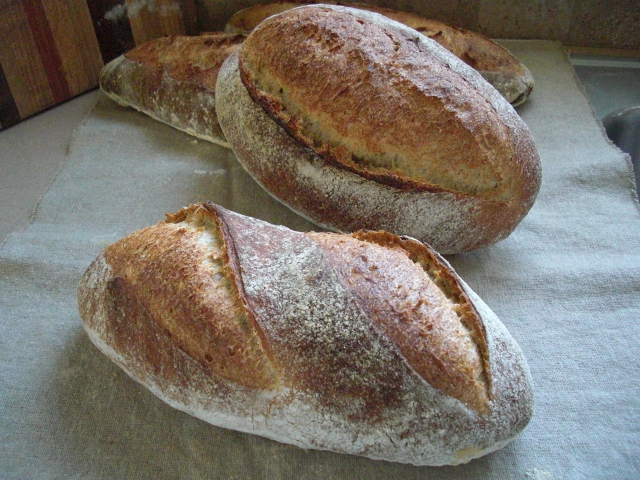 It's good to see a grigne...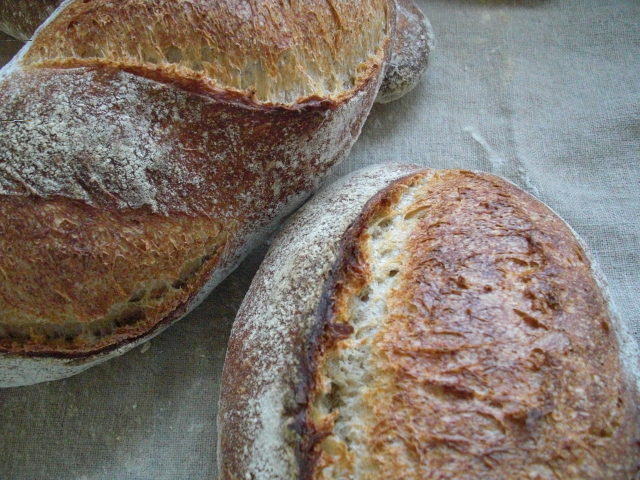 the crumb: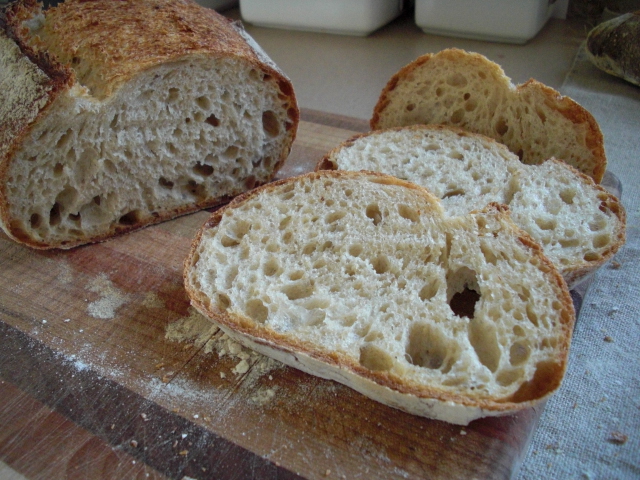 I really don't like doing math- so here is the *formula* for the Pain au Levain with whole wheat, and a little rye:
75% white flour (I used like 75% ap and 25% bread flour)
15% white whole wheat flour (WM Prairie Gold, freshly ground)
10% rye flour (whole rye)
40% of the flour was prefermented 
2% salt (I used french grey salt, and I think it really makes a difference)
roughly 70% hydration