Finnish Sourdough Rye "Ruisleipa"
Ruisleipa is a staple of the Finnish table. Anyone who has lived there can testify to this. It's history is long and rich but it has not made it to America in any great way.  I have searched for a similar bread and have never found one. So I buckled down and made my own at last!  I have been to afraid to because I had never made a starter before and I don't have my recipe. ( I learned from my host family grandmother when I was an exchange student. She gave me her recipe but it is at my mother's house and I don't know when I'll get to visit again and retrieve it) But I have found the recipes of Beatrice Ojakangas to be reliable in the past so I used her recipe (with a slight change) to make these lovely loaves!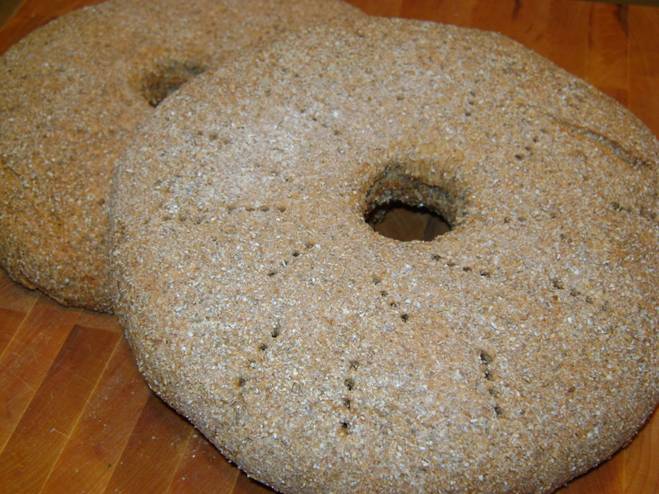 These loaves are in the Eastern style with a hole in the center so they can be hung from the rafters to dry for use later.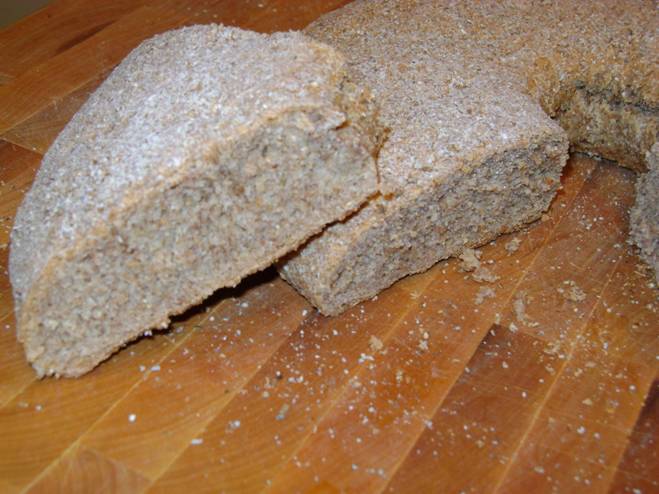 They are the right height and consistancy. The only things I would change is I would like a slightly darker crust and I would like the crust to be softer.  I'm not sure why it was a bit tough.  Otherwise they were good.  I actually prefer the darker ruisleipa but I have a feeling there is an ingredient I don't know about because they are different in flavor and texture to this. The bread should be 100% rye flour (which I tried and I now have some lovely bread shaped hockey pucks...) but this was a mix of 4 parts rye and 2 parts all pourpose flour. Plus of course the rye starter, 2 cups of potato water, some salt, and 1 packet of yeast (2 tsp).