February 28, 2010 - 4:03pm
So, I happen to have a lot of rye flour, because of a communication problem when placing my order :-/
I usually add a small percentage of rye to my flour mix, but now I'm forced to try 100% rye loaves in every bake.
This week rye loaf was loosely based on Dan Lepard's 100% rye bread from "The Art Of Handmade Bread",
I soaked 50 gr of wheat berries in a bottle (330 ml) of Guinness Special Export overnight, and then boiled them for 45' on a very low heat, till the berries were tender.
Beat in 65 gr of rye flour and let it cool.
Then I weighted the thing to calculate how much liquid had been lost 'cause of the simmering, which happened to be 120 gr   8-o
I intended to make a 100% hydration dough, so added 170 gr water, 200 gr rye sourdough starter and 300 gr rye flour.
Mixed the whole sticky thing, shaped a (more or less) batard, put it on a baneton end let it rise overnight.
I think it overproofed since we reached 19ºC tonight, quite surprising in this season, but I have little experience with 100% rye doughs, so I can't really know.
It stuck to the baneton as you can see, but the loaf turned out beatiful enough for me.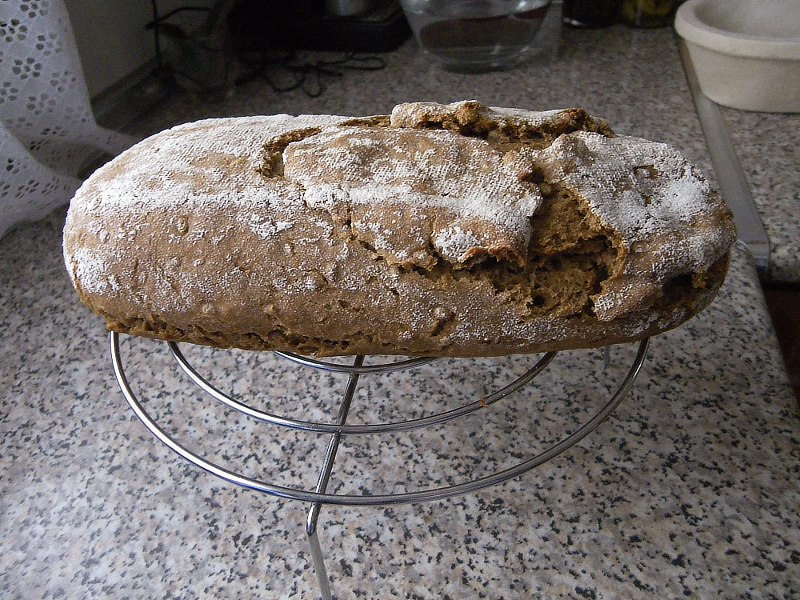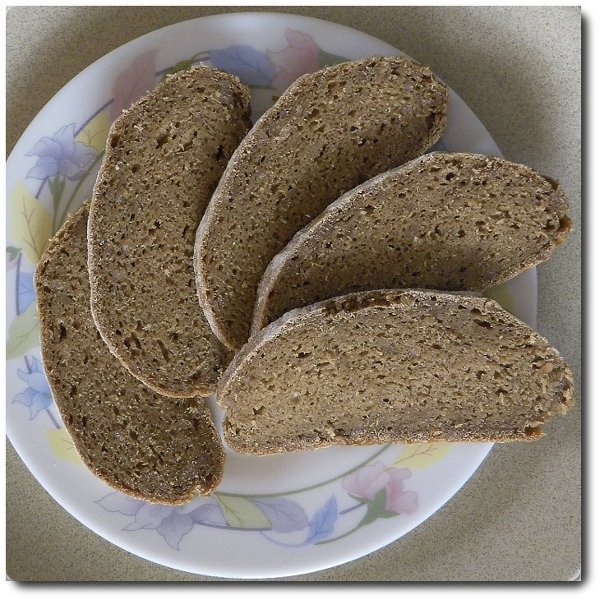 A very easy, great tasting bread. Great with butter and smoked salmon, btw.