February 7, 2010 - 7:58am
Hi to everyone,
this is my first post. I would like to share my recipe for semolina bread roll. I use the same recipe to bake larger loafs and fougasse as well.
In the restaurant I serve with this roll's pates and terrines or just simply serve as part of a bread basket.
Hope you guys like it as much as I do.
Happy baking! Zoltan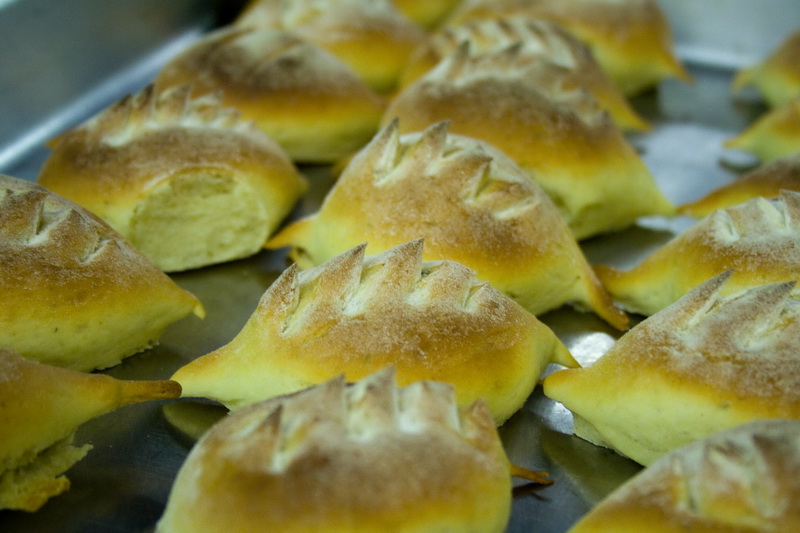 Recipe
 Ingredients:
500gr fine semolina
11gr salt
50gr butter
25gr yeast
300ml luke warm water
1. Mix all the dry ingredients together, add the yeast.
2. Add the warm water and mix until a smooth soft elastic dough become together.
3. Place the dough somewhere warm to proof for 45 minutes.
4. When the dough is proofed knock it back and work on it for 5 minutes. Shape and devide into 30gr rolls.
5. Let it proof again then slash the top and bake with steam on 200C for 15-20 minutes until golden and hollow the noise when you knock the bottom of it.
6. When ready place on wire rack and brush with olive oil.