January 30, 2010 - 7:26pm
turning drop cloth into a couche
Hi everyone,
I mentioned it in my blog but I thought I'd post it here too.  I bought a canvas drop cloth at the hardware store.  it says it's heavy duty, tight cotton weave; absorbent; washable and reusable.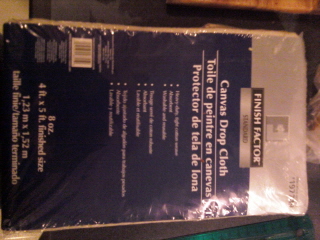 See?  Okay, so it's rather blurry and sideways.
Here's as good a closeup as I can get of the weave: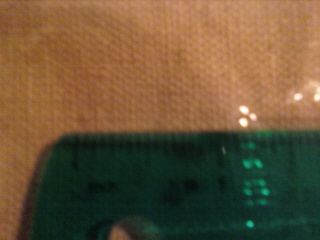 It's still in the plastic in case i need to return it.
So, is it worth trying with this stuff or is it all wrong?
Meanwhile, from what i've gathered, I'm supposed to wash it (with bleach?) and then rub flour into it?  Is that all?
Thanks everyone!
Sergio