January 6, 2010 - 11:30am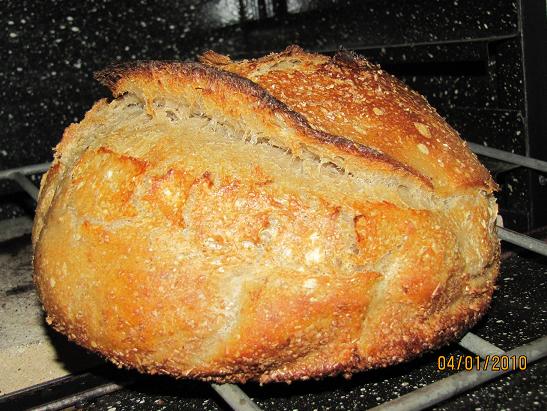 well ... thats my favorite sourdough recipe and it has become my basic sourdough recipe .
http://www.artisanbreadbaking.com/breads/sourdough_12_20/sourdough_12_20.htm [1]
but this time i replaced 1/4 of the flour in the final dough for whole grain rye flour and 1/4 for whole grain spelt flour . and i have to say it came out not bad at all !!