In addition to the Greek bread, about which I wrote yesterday, I made a couple of pizzas while visiting with family this week. I used the pizza dough formula in Hamelman's bread, but used Pivetti typo 00 flour from nybakers.com, made the dough with sourdough rather than commercial yeast, and did all the mixing by hand.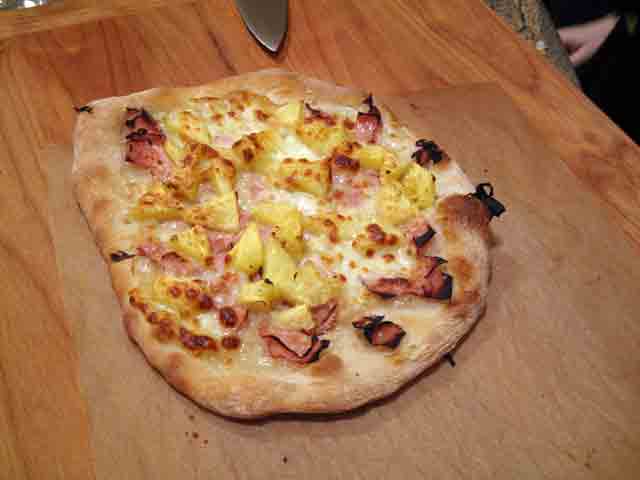 Ham & Pineapple Pizza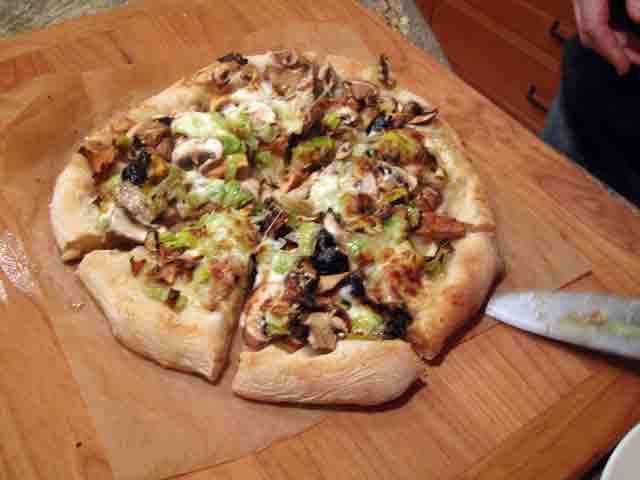 Chanterelle, Crimini, Leek, Olive, Mozzarella and Parmesan Pizza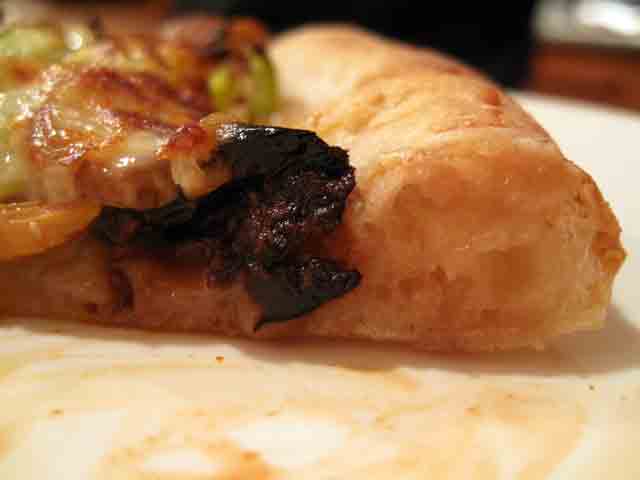 Slice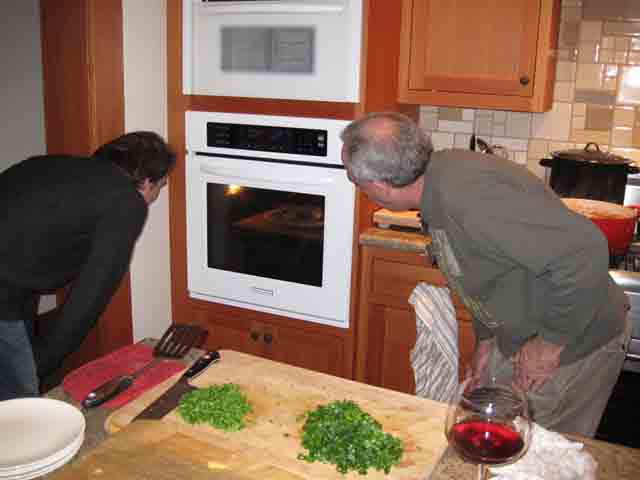 Jonathan & Glenn watching Pizza TV
The chopped veggies were for the fab barbecued turkey gumbo brother Glenn made for dinner. The pizzas were just an appetizer.
David