December 6, 2009 - 2:28pm
Black Bean Chipotle Sourdough
This bread has two sources of inspiration. First is the basic sourdough formula from BBA, which is this week's recipe for the BBA challenge (yes, we are still hanging on, the end is near though); the other is the mexcali heat bread from the ever so helpful sourdough home website:http://www.sourdoughhome.com/chipotlebeanbread.html [1]
From past experience, I know it's not easy to adapt flavor combos into breads. For one thing, bread tends to dilute the flavors somehow, on top of that some ingredients may not play well with flour and yeast in the dough. This one is a winner though. Black bean really adds great flavor, as well as makes the crumb very moist. The amount of chipotle pepper and other spices are just right, noticable but not overwhelming.
The crumb is moist and reasonably open, begging for some guacamole or sour cream
I like how the "crown" shape turned out. I must've cracked the top surface accidentally during shaping, which caused some cracks in addition to my scoring mark, but it still looks good.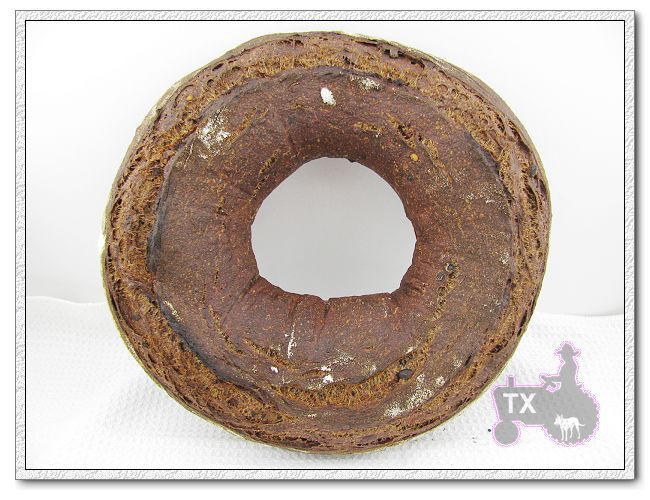 Here's my made-shift proofing basket, I put the dough inside bottom side up
I basically just halved the recipe in BBA, use black bean cooking liquid instead of water, add porportional amount of black beans and other spices. Gotta say I am not a fan of the sourdough procedure in BBA, it requires making a firm starter the night before, babysitting it until double (4+ hours), putting it in fridge, taking it out the next day for at least one hour to warm, then mixing into the main dough. Much more touble than making a firm starter then leaving it at room temperature for 12 to 16 hours like in other books, or just using the 100% starter directly like what I usually do.