December 5, 2009 - 11:50pm
I baked a couple boules of Susan from San Diego's "Original" favorite sourdough today.
I used BRM Dark Rye and KAF Sir Lancelot high-gluten flours. The bread was delicious - even better than usual - with our dinner of Dungeness Crab Cakes and a green salad with mustard vinaigrette. My wife even cut herself an extra slice after she'd finished her dinner. I gotta tell you: That's unprecedented. Still, not surprising. The bread was exceptionally yummy.
The surprise was that the crust, while fairly thick and wonderfully crunchy, developed crackles like crazy.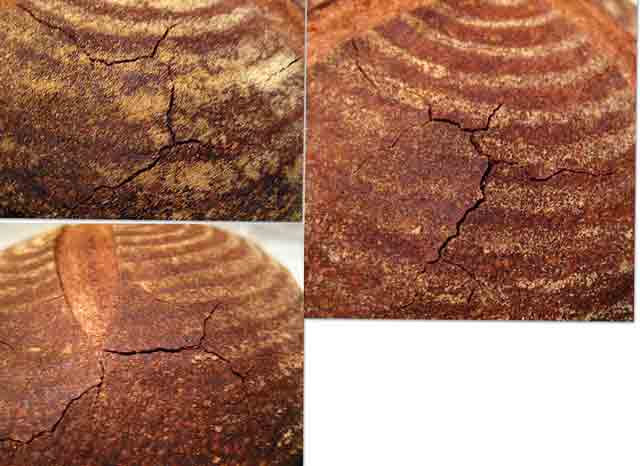 I'd convinced myself that this kind of crackly crust was achieved (at least by me) only when using lower gluten flour. But there it is. Another theory shot to heck!
I wish I knew how I did it. 
David