November 23, 2009 - 7:16pm
Last week I grabbed one of my favorite sandwiches from the Pearl Bakery [1], a pear and gorgonzola number served on their Walnut Levain.  This weekend I tried recreating the bread at home.
I was pleased with the results.  The formula was roughly:
500g AP flour (Pendleton Flour Mills Morbread)
330g water
100g ripe starter
10g kosher salt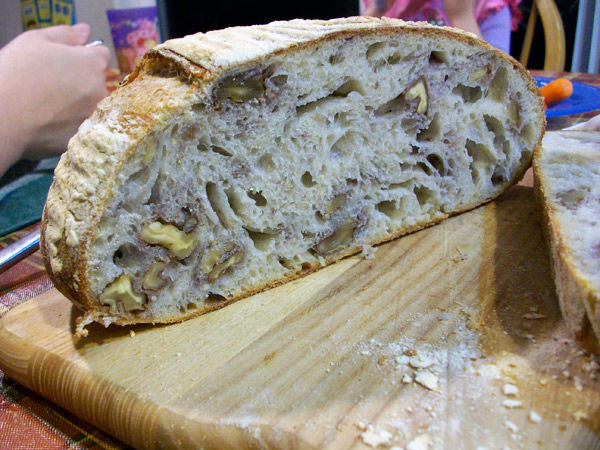 I also made cinnamon rolls [2] for the first time in a long while.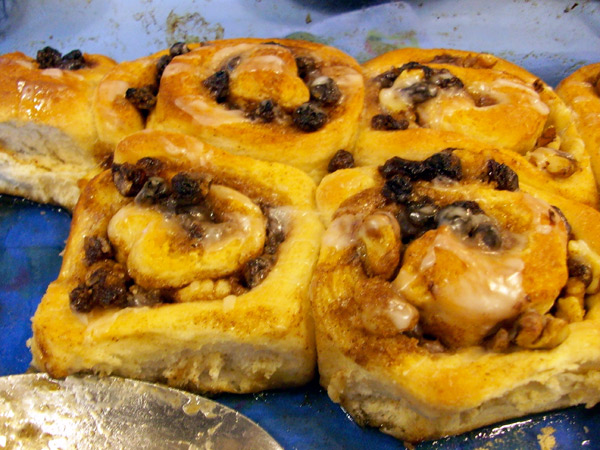 They were more tan than the yellow they appear to be in this picture.  Oh well.  They tasted great.