November 2, 2009 - 4:17pm
Finding my "everyday bread" technique and recipe
Hello -
I am attempting to bake a loaf of fresh baked bread most evenings for dinner. The family loves it and the house smells absolutely incredible.
The first technique/recipe I tried is Jim Lahey's No Knead Basic Recipe.
I used an Staub 8 quart La Cocotte to bake the bread. What a beautiful and functional piece of cooking hardware.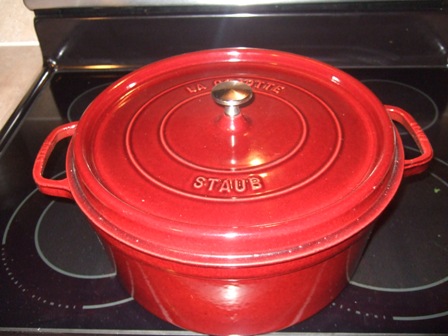 The crust was thin and crackly with nice coloring.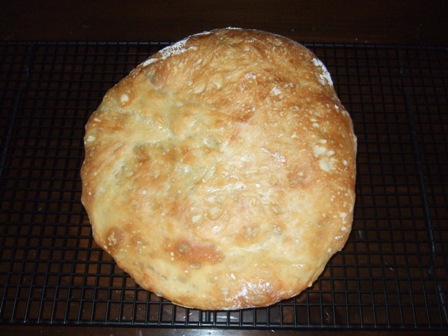 The crumb was light, had nice mouth feel and beautiful hole structure.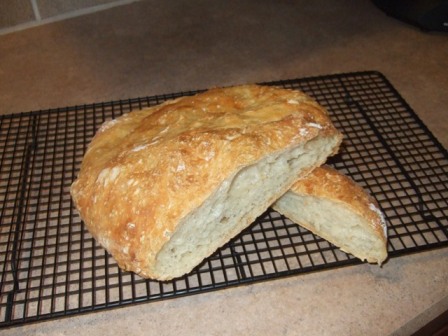 The fact that I baked four loaves in one week speaks volumes. I have never baked more than one loaf a week in my life. The bread looks, smells, and tastes fantastic.  I'll talk about a few good & bad points in the next post, but the "short and sweet" summary is that Lahey's method works very well.
Brian