October 18, 2009 - 8:24pm
A whole lot of baking (and eating)
We started the day with Sourdough English Muffins [1].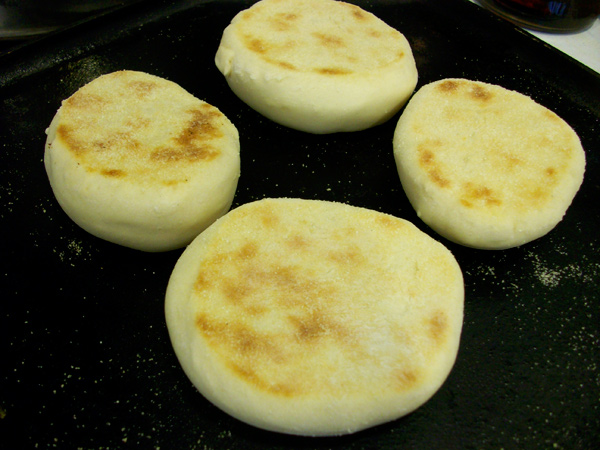 After lunch I made my first batch of Anis Bouabsa's baguettes [2].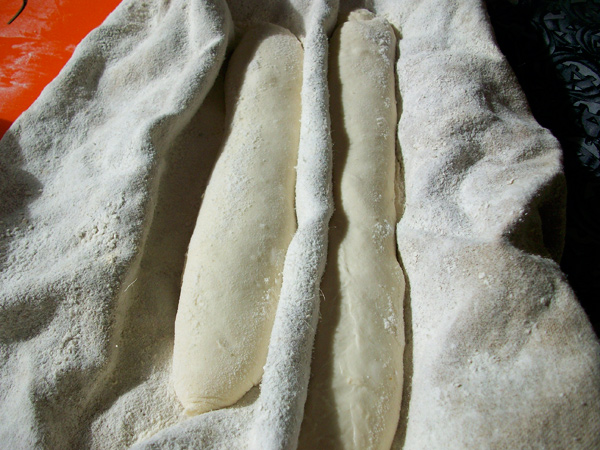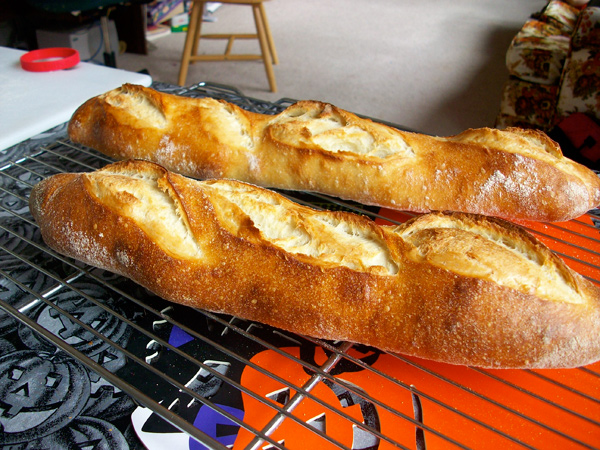 I hurried things a bit, only giving them about 16 hours in the fridge, probably not letting them rise quite enough before putting them in the oven, and slicing them while still hot.  Nevertheless, they were quite good.  I definitely want to try this again.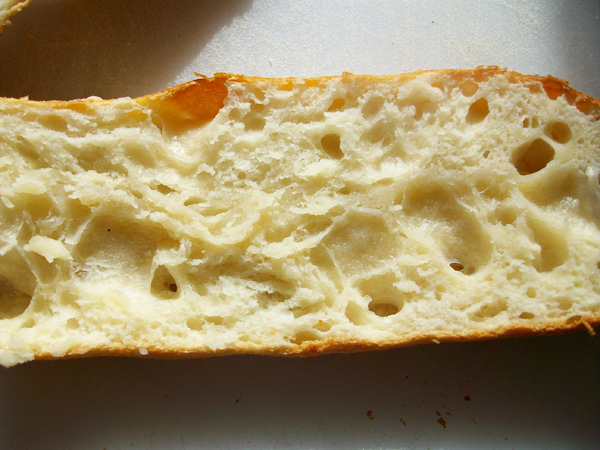 Finally I made a sourdough miche using the technique crumb bum introduced a couple of years ago [3].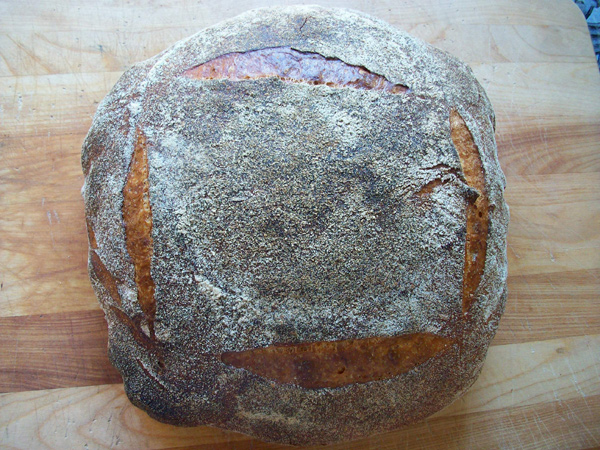 I've not cracked this one open yet.  I'm looking forward to it.
Actually this wasn't the end of the baking, because I also made corn bread muffins to go with the pot of green tomato chili I made, which was awesome.  Followed up by some of the remaining birthday cake Dorota made [4].  It is a pity that baking season comes at a different time than prime bicycling season here, because after a day like today I could certainly use the exercise!