September 27, 2009 - 10:39am
My baguette improvement. Thanks to everyone on TFL.
I would like to thank everyone on TFL, especially David (dmsnyder) and Jane (Janedo) for sharing your recipes, techniques and experience about bread baking. 3 months ago, when I decided to learn how to make my own bread, I was doing everything wrong and the results were hard and dense hockey puck bread. I've been making bread everyday, sometimes twice a day, but was not getting good results. I've been gradually improving but not till recently, after I joined TFL, that I was getting the results I was looking for. I still have a lot to learn but without TFL, I would have given up on bread baking. Thank you soo much everyone.
Here's a picture of the Kayser Monge baguette that I made yesterday. I modified the recipe a bit, because I felt like experimenting. The pictures were taken by my "in-house photographer" (husband). :)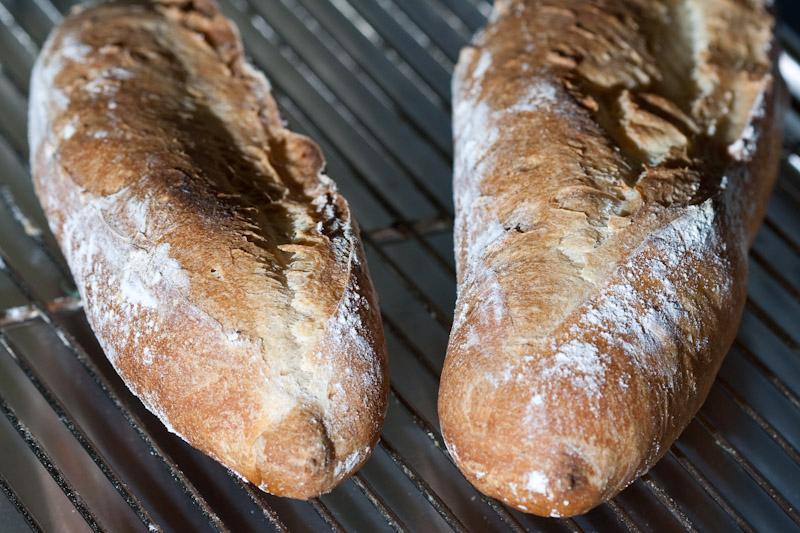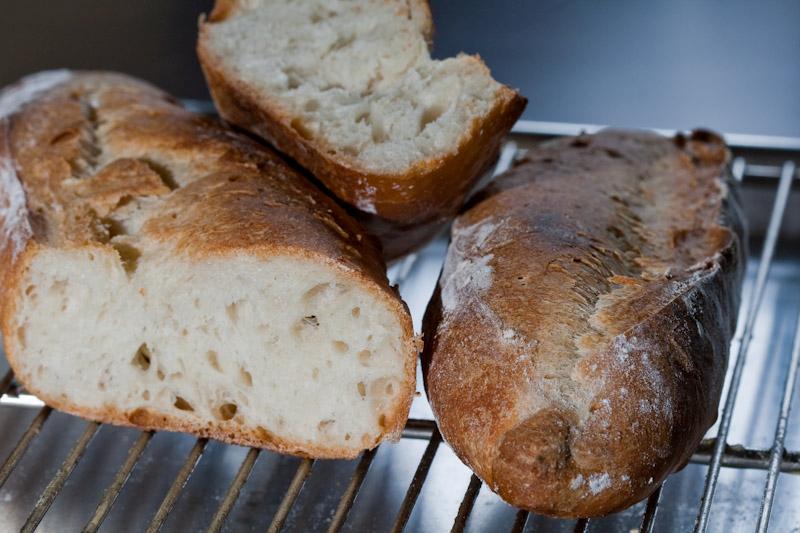 This recipe had KA WWF mixed into it and we noticed a sort of raw flour taste/smell in the bread. I had made the same baguette the day before without KA WWF and it  did not have the raw flour taste/smell. Is it normal for the bread to taste and smell like raw flour when whole wheat is added? Maybe its an acquired taste and I'm just not used to it yet??