October 15, 2006 - 8:56pm
Happy World Bread Day [1], one and all!
Being a Monday, there is very little likelihood I'll get to bake. So I baked Sunday instead. I baked two Blueberry Cream Cheese Braids [2].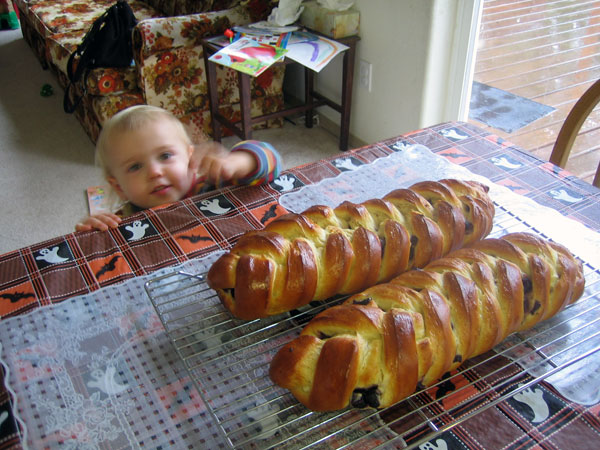 A sourdough loaf with my new starter (I haven't had a chance to post about that yet).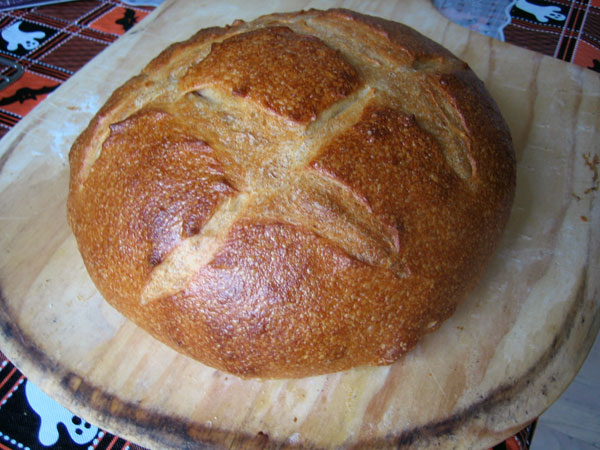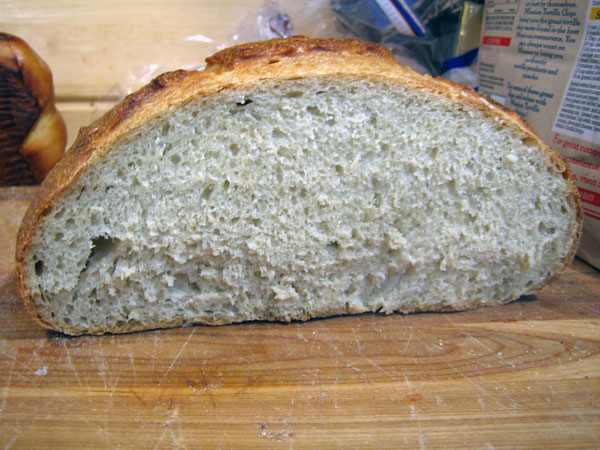 Without question, this was the best sourdough loaf I've ever made.
I also baked something like the Pugliese from The Bread Baker's Apprentice [3] with some left over mashed potatoes I had.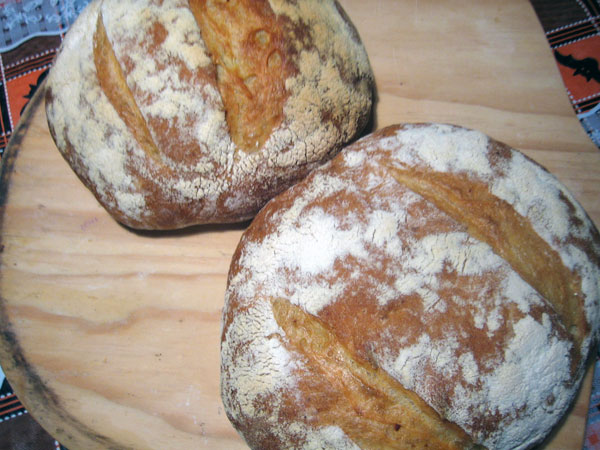 So tomorrow, to celebrate, I'll eat them up, and perhaps share some at the office as a World Bread Day gift.