September 6, 2009 - 6:47pm
At the end of August, Diane came from Vancouver Island, BC for a week long internship at the Back Home Bakery.  During her stay we made everything from puff pastry dough to baguettes with everything in between.  Although both she and Sharon (aka 'the wife') are a bit camera shy, I did manage to snap a couple of photos of the elusive two during the course of the week.
Thanks a bunch Diane for helping out with the farmers' markets, daily deliveries, wholesale accounts and even dinner too.  Hope to see you again next time around.
-Mark
http://TheBackHomeBakery.com [1]
Sharon and Diane working on some pain au chocolat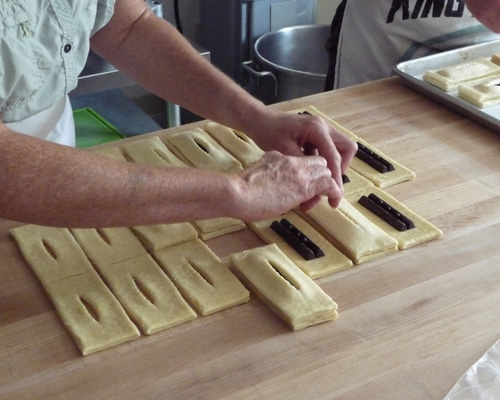 Diane putting them together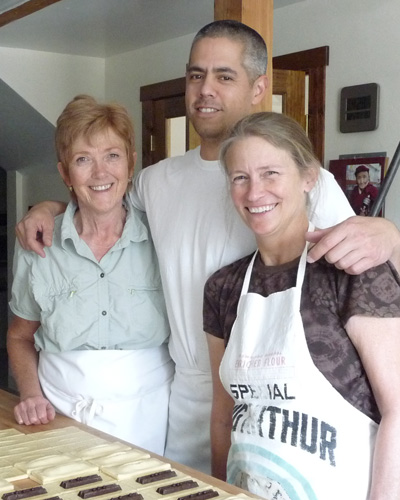 This is us pretending to have a good time