August 29, 2009 - 12:43am
I delayed this bread long enough, i thought to myself. It was, afterall, the inspiration behind baking craziness. The bread is 1/3 Barley and 2/3 Wholewheat.
Taste? mmm.. it was sourdough, though some 1.6 tsp of yeast was used in the final dough. The bread tastes: Wholesome- Soury- Fibery- damp- chewy - Crusty. Thats is the way i felt when i took a bite. Regrets? Would skip the  Wholewheat starter and go for a yeast poolish to somewhat reduce sourness, though the bread was mildly sour.
Ingredients:
150 g Whole Barley flour
300 g Whole Wheat Flour
80 g Ripe Stiff Wholewheat starter
1 tsp sea salt
2 tsp Active dry inst. yeast
1 tsp molasses
265 g water
**************************************
As instructed by Peter Reinhart's Wholegrain breads, i made a biga and a soaker.
Soaker: 150g WholeWheat flour + 75g Whole Barley Flour + all Salt + 130g water
Biga: 150g Wholewheat Flour + 75g Wholebarley flour + all starter + 130 g water
I let them sit for 1 hour, then i refrigerate them for 24 hours.
Next day, i removed the two doughs, biga and soker from the fridge and let them sit for 2 hours to warm. Next, i mixed the two doughs thoroughly , added all the yeast and 5 grams water, and knead  until both incorporated evenly (the final dough.)
I oiled a bowl and put the final dough in for bulk fermentation. This took 1.5 hours. I carefully scraped the dough into a floured workspace, and began shaping the dough into a Boule. Initial shaping was followed by final shaping, and into the proofing basket upside down it went. I preheated the oven to 450 F or 240 C with an empty load paf for steaming and a cast-iron skillet as a baking stone.
1 hour later I removed the Hot cast iron skillet, and inverted the dough from the basket to a parchment and unto the skillet. Into the oven it went and i poured hot water into the hot loaf pan to creat steam and closed the oven.
1 hour later, i turned the oven off, i opened the oven door for 10 minutes with the bread in for extra crust, and then removed it unto a cooling rack.
The Boule in the oven after 8 minutes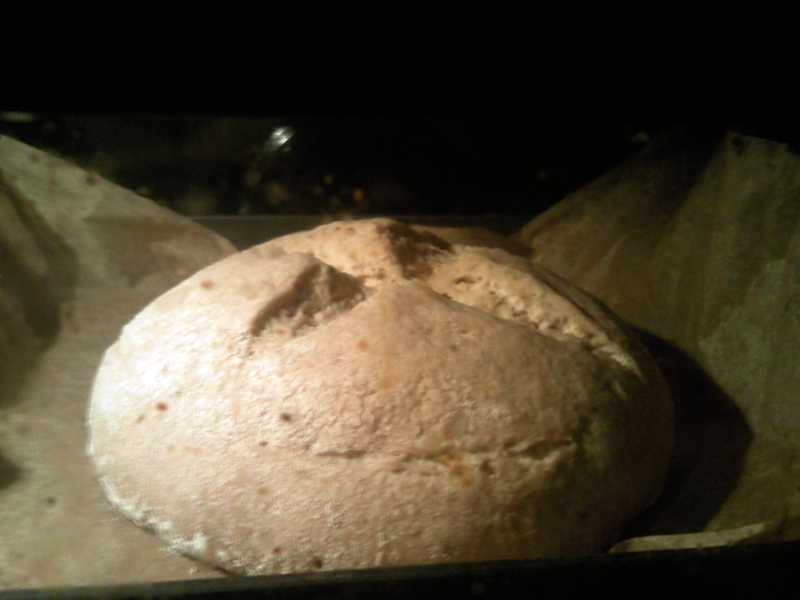 Sourdough Barley Bread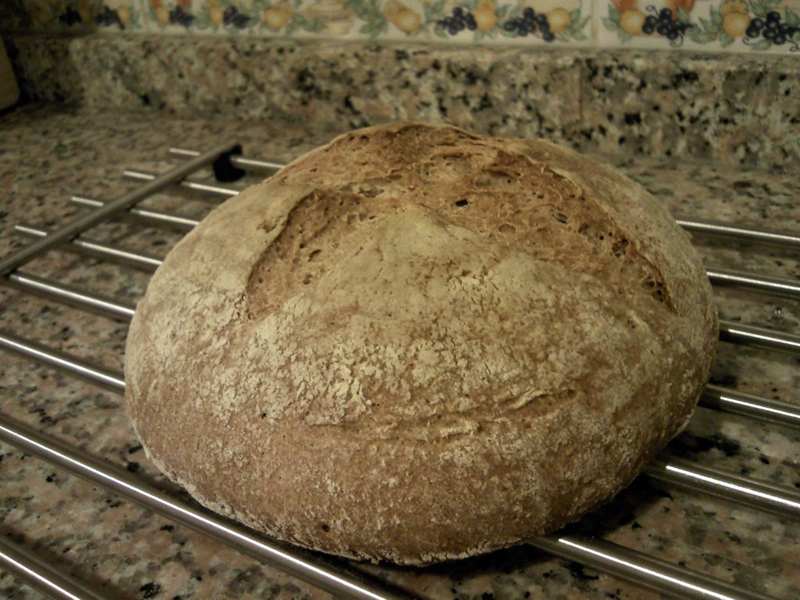 A crumb Shot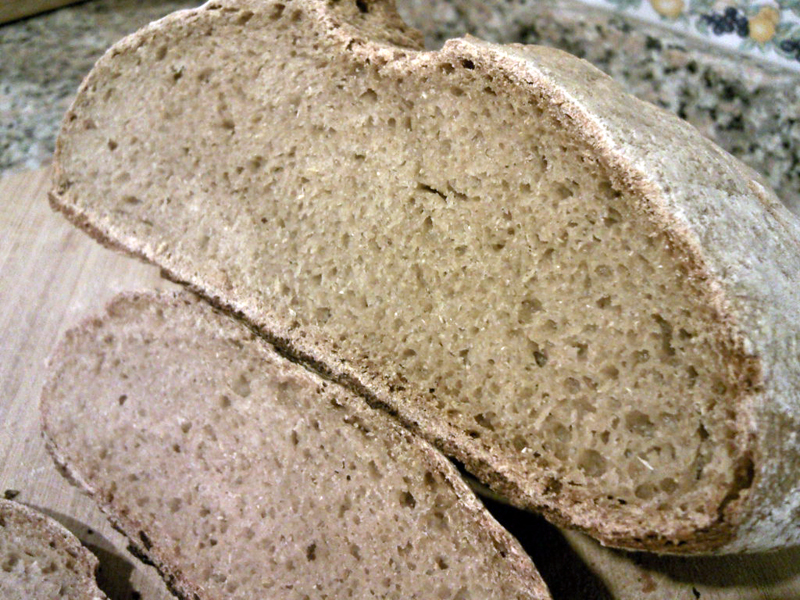 Another Crumb shot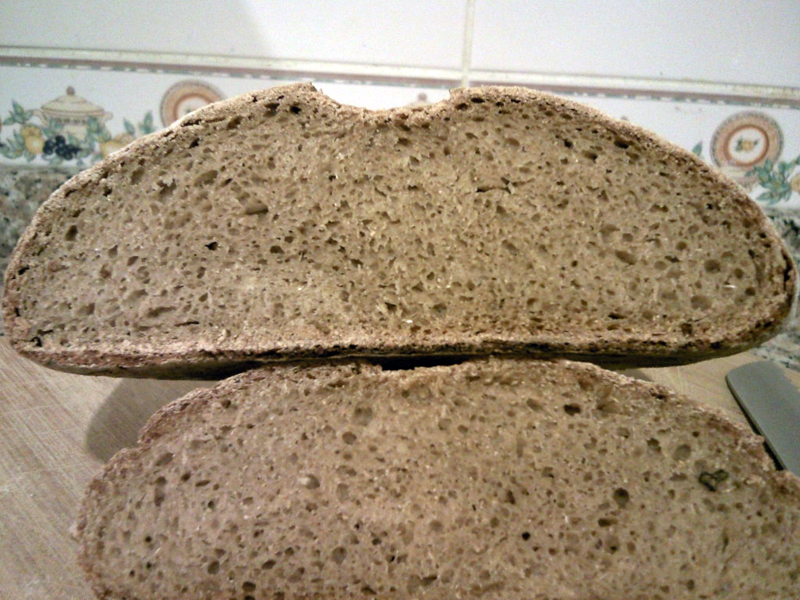 Mebake