August 19, 2009 - 11:51am
It seems that most sourdough bread bakers are aiming for breads with quite some sourness.  I'm the opposite.  Last Sunday I made two batches of breads following Mr Dimuzio's advice to a blogger here (can't locate the thread now) of a 4-build starter at 1.67 parts flour plus one of 1:1:1 ratio that I want to make pain de mie with.  The results :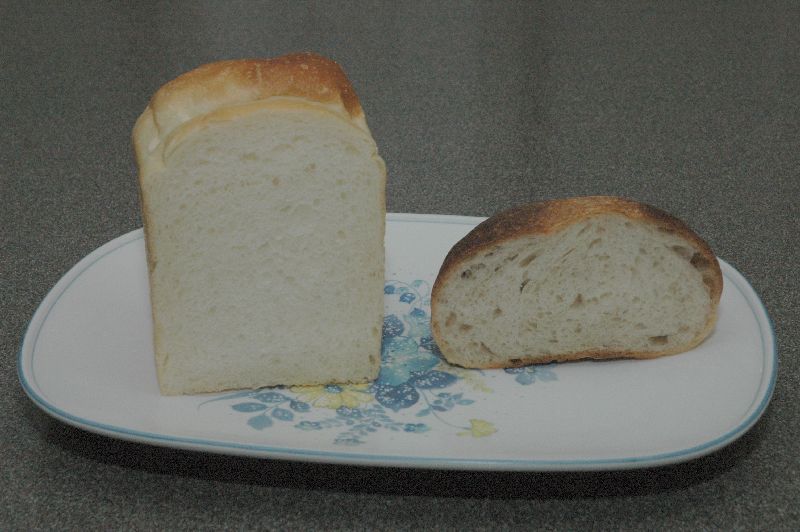 Both breads were very sour, the sourest that I had ever made.  Since I followed the method of feeding the starter 3 times before making bread I was able to finish baking my breads within 6 hours from mixing.  The batard on the right was still within 6 hours but the pain de mie took 8 hours in its final proofing.  Both crumbs are very good, particularly the pain de mie - fluffy yet springy.  What should I do to continue to yield this texture without the super-sourness???
Enid