Tom Cat's Semolina Filone
I just received my book 'Maggie Glezer's Artisan Baking' and was looking at the recipe and photos of this bread.  I have been wanting to make this loaf ever since David 'dmsnyder' told me how wonderful it tastes and it's his favorite semolina bread.  He also has the recipe and photo's on his blog.  I have made a few breads using the Semolina and Duram flour'. I love breads made with Duram wheat!
This bread is absolutely delicious!  I love the golden creamy color of the crumb!
I mixed completely by hand.  Baked the loaf on preheated stones...for 10 mins. under my largest dark blue enameled roasting pan...I have 3!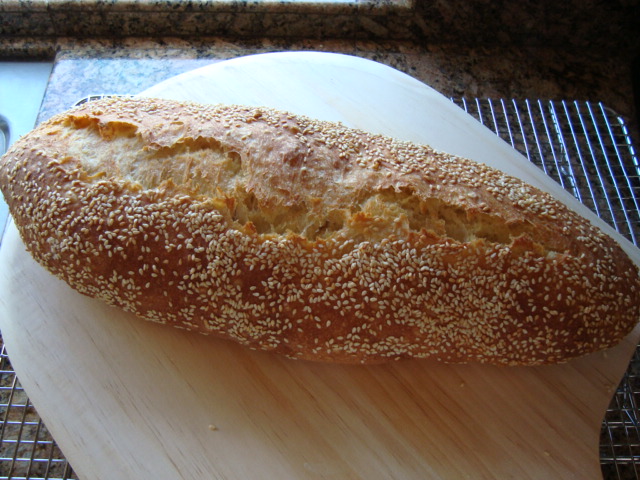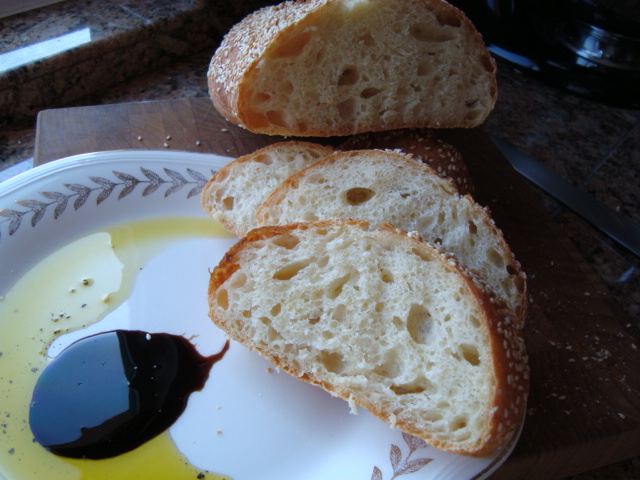 Balsalmic Glaze and EVOO.  with tonights roasted chicken dinner.
Sylvia