100% Seeded Rye sourdough loaf
Ever since he left germany, my father has always been a fan of german sourdough ryes, aren't we all?
The store bought Seeded Sourdough rye my father often buys is so called (nordic or norlander bread). I thought that i could mimic the taste and appearance of the said bread, i tried twice and failed.
Venturing into starter world and sourdoughs helped develop my baking skills, and Rye baking was especially successful. Credit goes to God almighty and freshloavers.
 Yesterday, 16 days into mixing water, Rye flour and perparing a starter, my most successful rye loaf was born. It is inspired from "Norlander bread" which in turn is inspired from sourdough seeded german rye breads, and its my german-variation Rye bread
The loaf was 70% wet, and contained: 100% wet Sourdough Rye starter, sea salt, pre-soked whole rye berries, fennel seeds, caraways seeds, aniseed, rye flour, and mixture of presoaked  seeds.
bulk proofing took 6 hours, and final shaping proofing was 65 minutes. (obviously the crust caved in in oven, indicating an overproof)
The taste? although i should wait for the recommended 24 hours to slice the loaf, i could not wait (Typically human!), and it was heavenly tastefull with a pleasent sour rye taste and delicious seeds.
Pictures follow:
Fresh Loaf out of the oven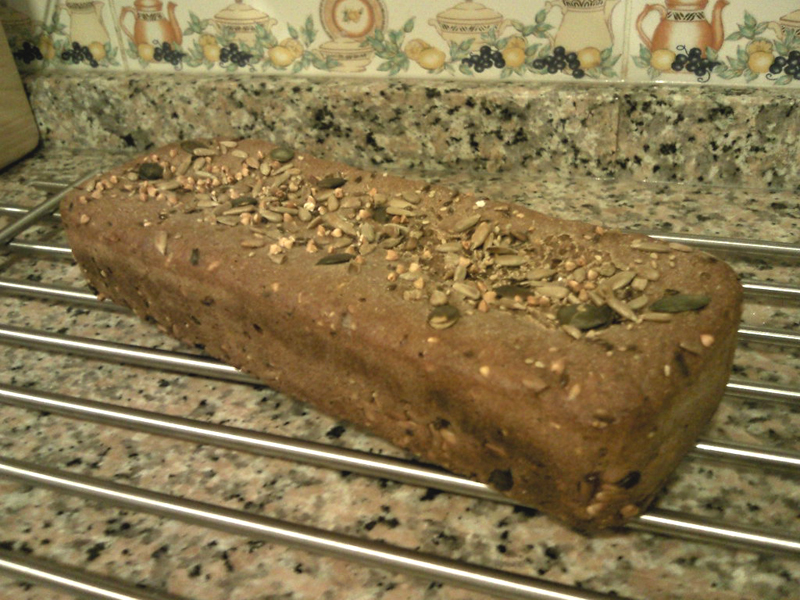 A cross section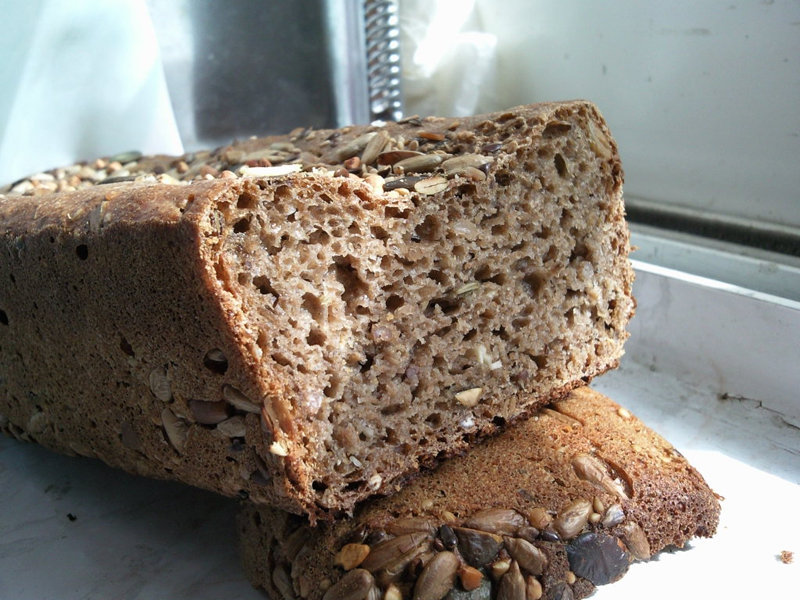 A Close look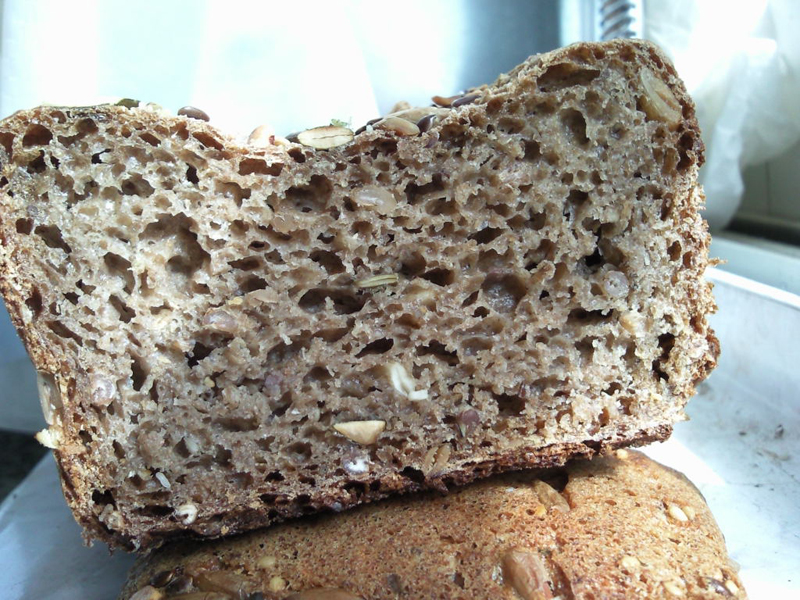 I will sure duplicate this experience in the near future.
Mebake