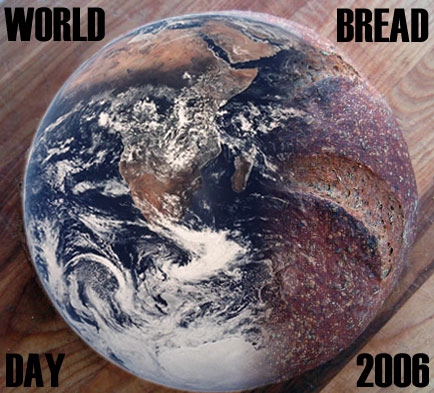 October 16th is World Bread Day (aka Welttag des Brotes, la Journée mondiale du pain, and el día mundial del pan), a day to celebrate bread.

What should you do on World Bread Day?
Bake bread.
Teach someone to bake bread [1].
Eat bread.
Buy bread from your local bakery.
Promote good bread.
Enjoy bread.
Sites to visit for more information:
[3]
[5]
Technorati tag: world bread day '06 [6]