Pugliese Loaves with Duram Flour from RLBeranbaum's
' the bread bible' This is my first time making this bread, crunchy crust with a nice chew to it and a great crumb flavor that only gets better on tonite's panini's..also a great dipping bread.  I love the color of the loaves and crumb from the Duram flour.  The dough is very similar to working with a wet pizza dough.  I did score with a # slash!  I had a nice oven spring.  I 3 X's the recipe and got 2 nice loaves a 1 1/2 lb and 1 lb loaf..we just about finished off the 1 lb.  the bread is light and disappears fast!  I did all the mixing by hand and used a 24 hour biga.  I'll be making this loaf again...I was very happy with the results.
Thanks to Floyd here's some photo's!  Thank you Floyd!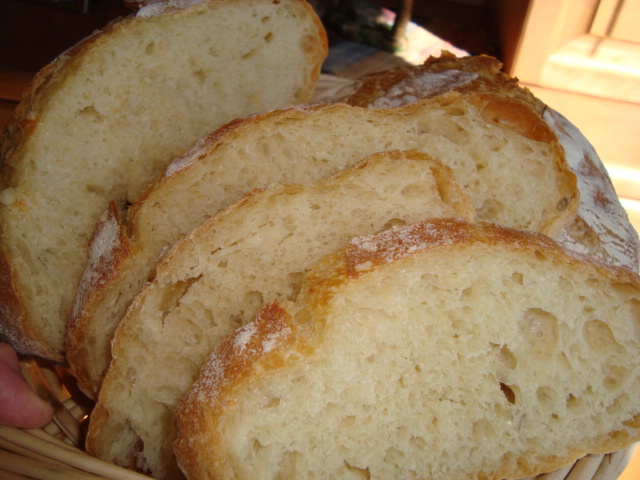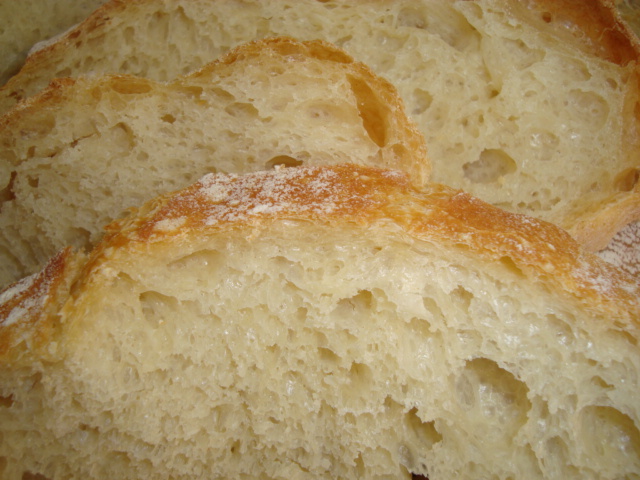 This is being added as one of my favorite Italian Breads!
Sylvia