Things have been very busy for me lately.  One of the more exciting things has been finally launching the new Mercy Corps website, [1] which we've been working on for some time.  I'm very pleased with how it came out and urge folks to go check it out.
Traffic here has been nuts.  Last month TFL had over 1 million page views, which is an incredible figure.  There were a lot of factors involved in that: an increased interest in bread baking, an increased interest in doing things to save money as a result of the economic downturn, a couple of lucky placements in StumbleUpon, and a number of lively discussions going on here.  I do expect traffic to ebbs as the weather in the Northern Hemisphere turns nicer and more folks turn to their gardens to save money rather than their ovens, but we definitely have a new high watermark.
Despite all this, I have baked some.  Pizza two weekends ago.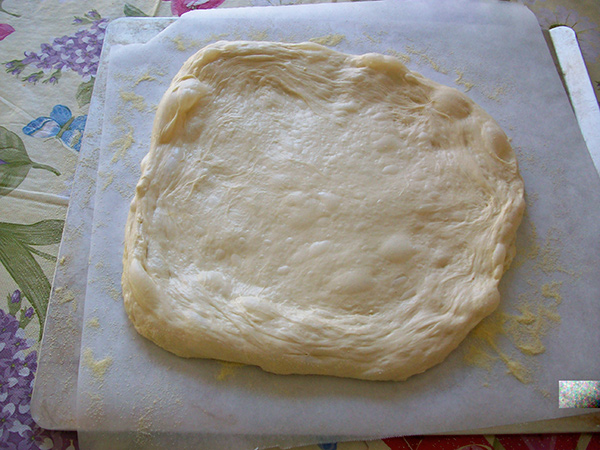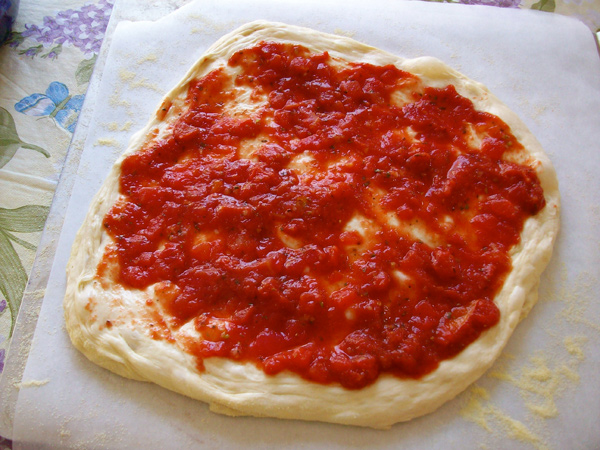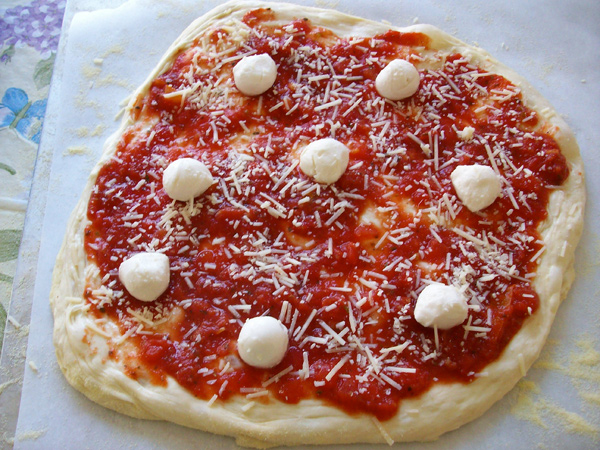 I tried tinkering with Jeff Varasano's trick of setting the oven on self-clean [2] to preheat my stone.  Sure enough, after about 5 minutes on clean my oven locked itself and I had to turn it off for 15 minutes before it cooled down enough that I could open it and turn it back on.  I've not yet made the decision to try clipping the safety, but I'm thinking about it (insert standard disclaimer about "do not try this at home" here).
The pizza still turned out well at 550.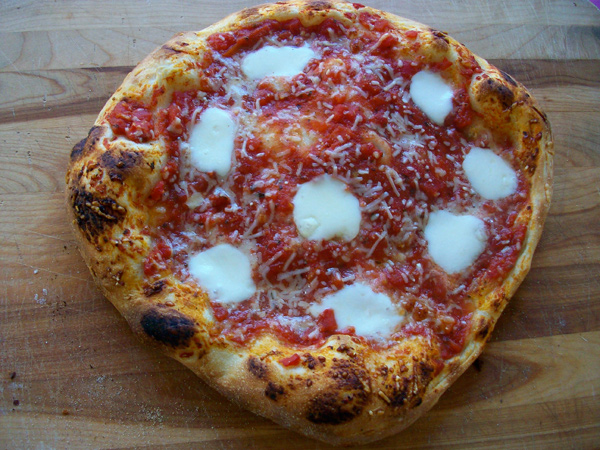 Last weekend I made the obligatory batch of hot cross buns [3].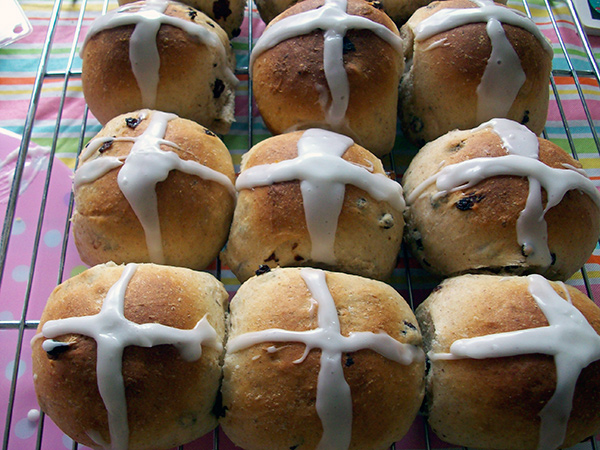 Yummy as always.