rye sandwich loaf based on Eric's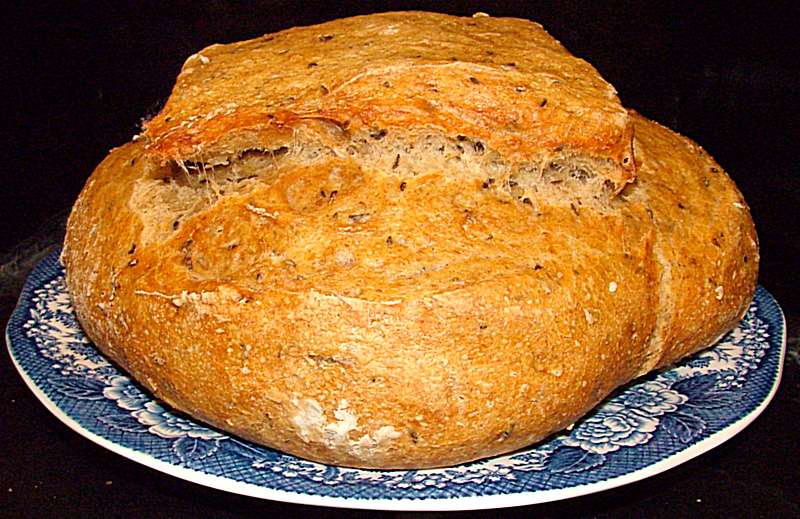 This is a blog entry of a rye sandwich loaf.  Rye content is only one-third cup rye and two and two-thirds cup white bread flour.  My blog on a little rye is the opposite.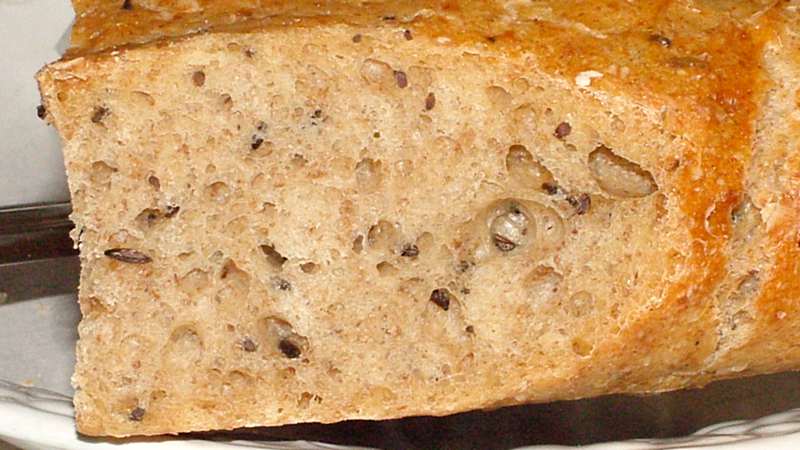 I'm using Eric's sandwich rye recipe to make larger loaves for sandwiches of normal size.  I have to make some changes due to my lack of experience and personal preference.  The recipe is a good starting point for me and I'll try to get closer to the original.  
I am not using any kind of starter at this point although I hope to improve as I have no real experience with starters. 
Overnight cold fermentation in the fridge is the main technique plus stretch and fold kneading which I'm learning.  I've learned my oven bakes unevenly so I'll rotate the loaf on the next bake.  My first loaf had caraway seeds.   Great oven spring.
I've obtained a spray bottle, a better thermometer instead of the large meat thermometer I've been using, and a dough scraper for my 2nd loaf of this type.  All nice to use.  I'm learning and will soon make my 2nd sandwich loaf.
Robert