Does this look more like it's supposed to?
A couple of days ago I posted an introductory tale of woe related an unfortunate experience I had with PR's wild-yeast starter in BBA. I don't know how to properly describe the first batch, but suffice to say it didn't work like it was supposed to. I threw out the first batch and started another. Below is what it looks like three-quarters way through Day 2: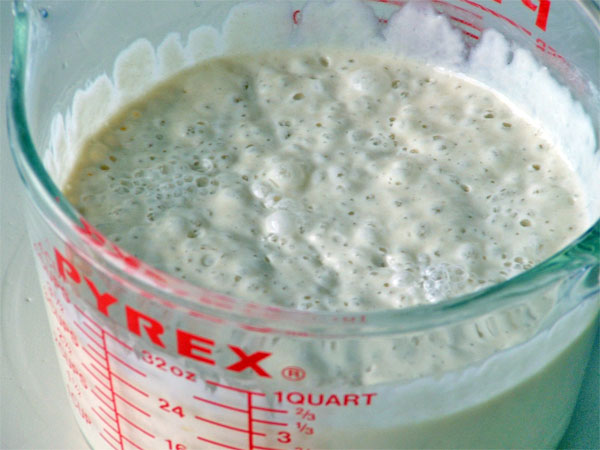 Note that it has doubled in about 18 hours, even though PR says it may not show much rise in the second day. I'm a rank beginner with starters; can anyone tell me by looking at the photo whether it's working too fast, or are things on the right track?
Ken