January 11, 2009 - 6:30pm
I made cinnamon rolls for the second time today. I used the recipe from SusanFNP's "Wild Yeast" blog, a wonderful site for bakers. The recipe is adapted from Michael Suas, with whom Susan has taken classes at the San Francisco Baking Institute, I believe. The link to Susan's recipe is:
http://www.wildyeastblog.com/2008/10/13/cinnamon-sticky-buns/ [1]
I modified the filling by using a "only add water" cinnamon bread/roll shmear from KAF and added some plumped up raisins and lightly toasted, coarsely chopped pecans.
The rolls were a pleasure to make. Susan's instructions are always so good. I'm sure these rolls would be a delight to any cinnamon roll lovers. Sad to say, I've decided I just don't like pastries this sweet.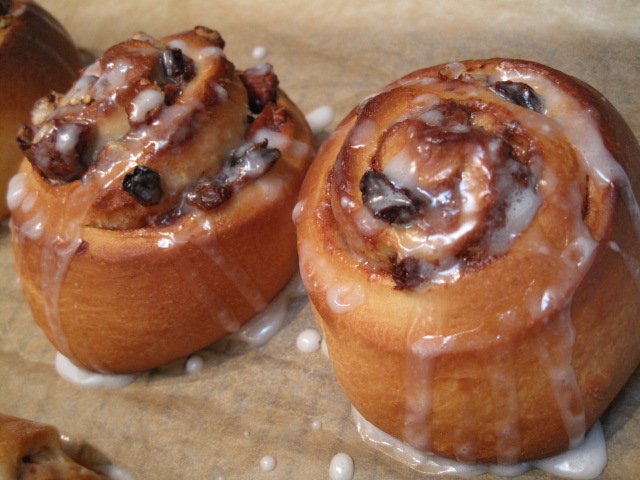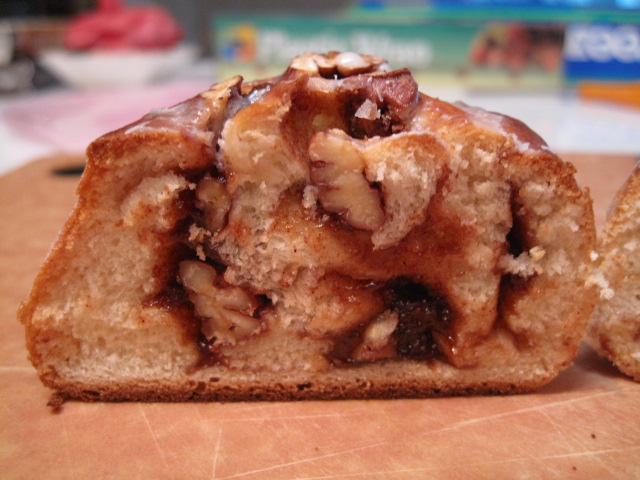 I must return to my quest for the Cheese Pockets of my Dreams.
David
Addendum (1/12/09): This recipe makes 16 rolls, which is a lot. In "Baking with Julia," the recipe for sticky buns says you can freeze the dough right after rolling it up, i.e., before cutting the rolls and proofing them. So, I divided my dough into two parts, filled and rolled up both, baked one and froze the other. Good to know. I'll probably not bake the frozen roll for at least a week. I'll let you all know how those turn out.
DMS