January 11, 2009 - 2:55pm
Hamelman's Miche, Pointe-à-Callière
I haven't blogged about this bread for a while. We have lots of new members, and they should be aware of this wonderful bread. The recipe is in Jeffrey Hamelman's "Bread." Like Poilâne's Miche, it is an attempt to replicate the bread of the common folk in the 17th and 18th century in France and Quebec. A "Miche" is a very large boule. This recipe makes 3.6 lbs of dough.
This is a pain au levain made with 100% high extraction flour. I used the first clear flour that Norm got in December and shared with some of us. This flour is more finely milled than KAF's First Clear. It is slightly gray in color and acts like a high-gluten flour.
This dough is higher in hydration than Reinhart's Miche in BBA. It is quite slack. It makes a very moist and open crumb. The taste is wonderful and gets better for several days after baking. The bread stays moist for nearly a week.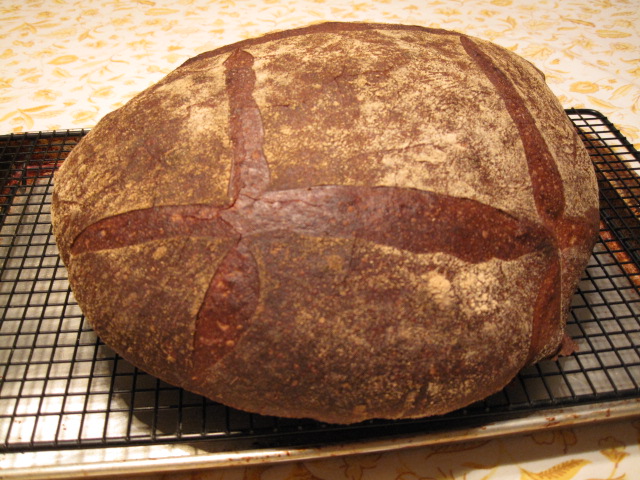 Miche, Pointe-à-Callière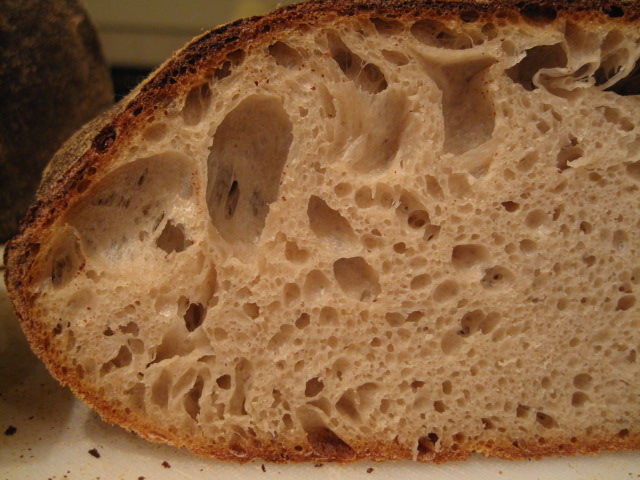 Miche, Pointe-à-Callière Crumb
David