December 24, 2008 - 7:45am
Holiday bread and Oregon snow
Sunday I made a holiday bread that was pretty much like a stollen.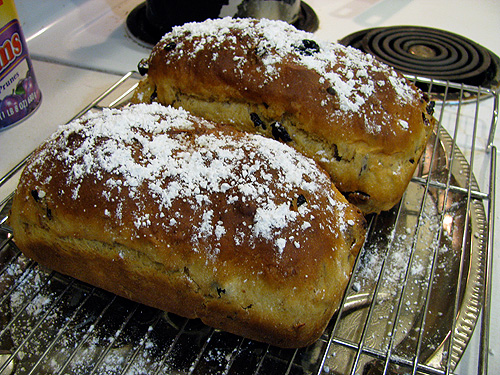 I didn't have marzipan and I baked it in a loaf pan, but otherwise it was basically the BBA stollen [1] recipe.  It was excellent.  I think I'm going to bake a double batch today and give some to the neighbors.
You may have heard, Oregon got walloped with a doozy of a snow storm.  Keep in mind that we rarely get more than an inch or two of snow here.  Yet here is picture of me yesterday climbing back up the hill after sledding down it with the kids.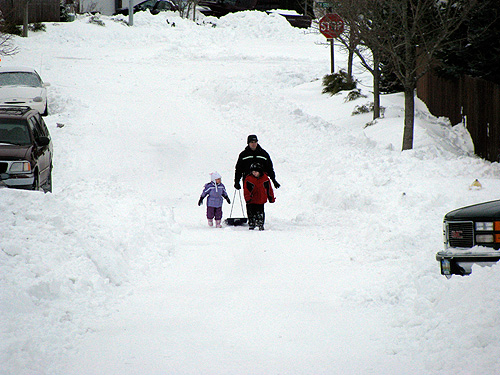 And it is still snowing today.  Sounds like it won't warm up enough to start melting until tomorrow.