In July we hosted an exchange student from Beijing. Each day his class took a field trip to some place notable in Oregon: the coast, Mt Hood, downtown Portland, the Columbia River Gorge. Oddly enough, one of the field trips they took was to Bob's Red Mill. I tagged along that day.
First we went to Bob's store and cafe.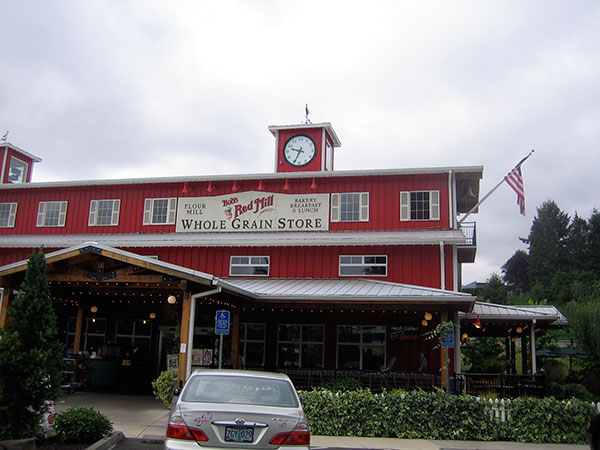 The last time I was here the store and cafe were pretty small, but it has been greatly expanded.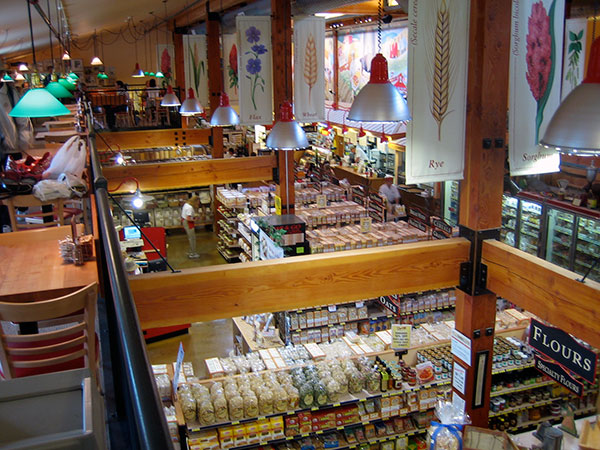 The cafe featured pancakes and hot cereals that featured Bob's grains. I stuck with their whole wheat biscuits and jam, which were excellent.
After breakfast we went for a tour of their new warehouse and production facility.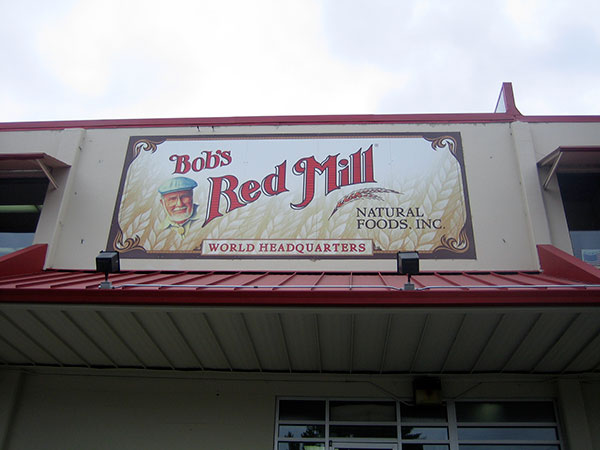 I was impressed by how seriously they take "Gluten-free" processing. The gluten-free area is completely isolated from the rest of the processing, with completely separate mills, grain bags, even fork lifts. I guess I'd never really thought about how much is involved in guaranteeing that there gluten-free products are truly 100% gluten free.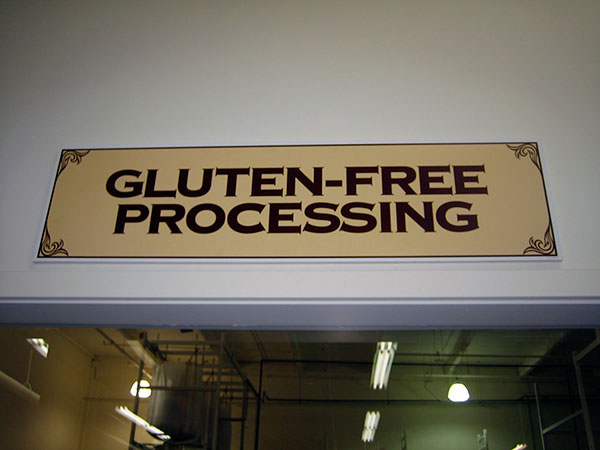 An example of one of the stone mills they use today. I believe they are Skiold mills.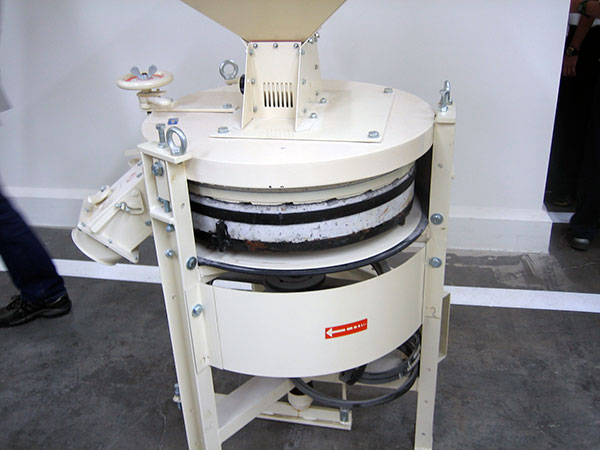 Mills at work. Not a terribly dynamic scene to photograph, but interesting nonetheless.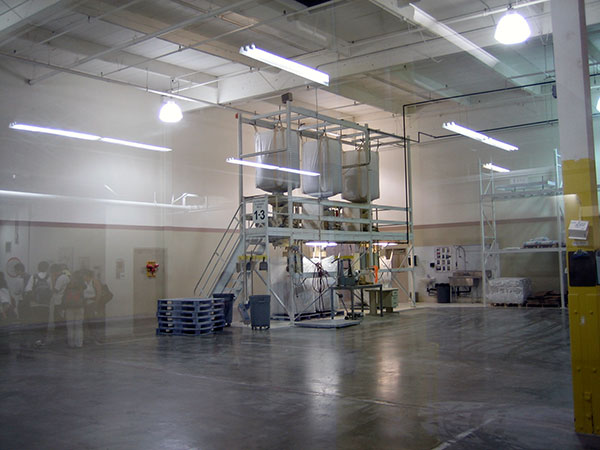 Bags of grain ready to grind.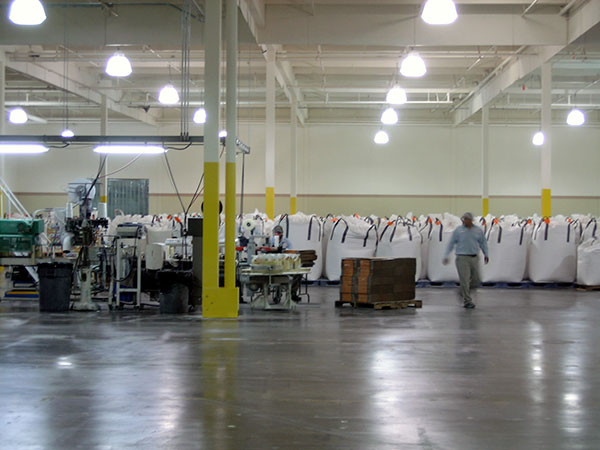 I'll admit, the exchange students were a bit bored on the tour: the five minute nutritional comparision of golden versus red flax seeds wasn't really up their alley (Niketown, however). But I enjoyed the tour and the cafe and store are awesome.