My Ciabatta (sung to the tune of "My Sharona")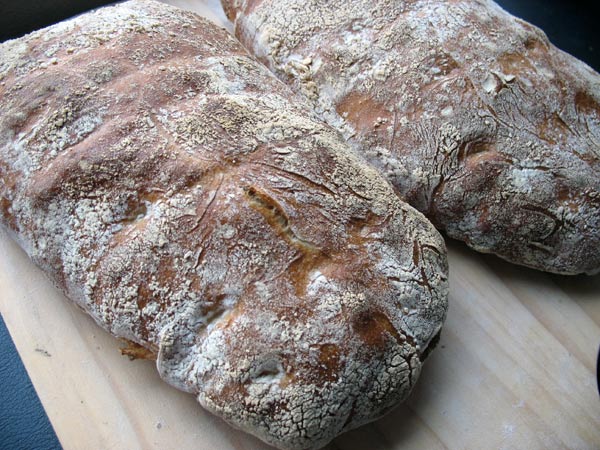 Oooh my little crusty one, my crunchy one.
Making you was awf'ly fun, My Ciabatta!
Your crumb is my fav'rite one, my fav'rite one.
When you gonna be done, My Ciabatta!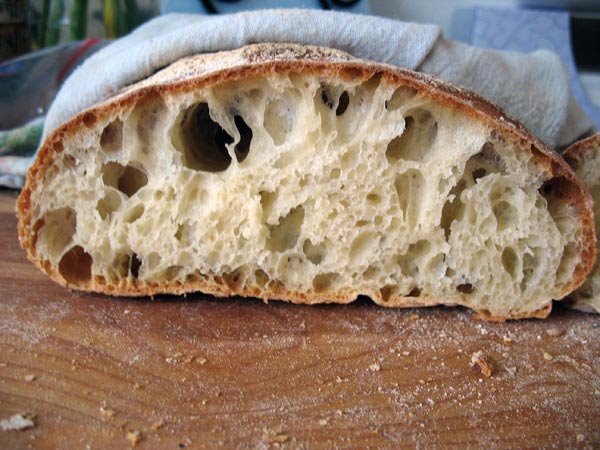 Ready to munch, don't want to wait
for you to cool. Cooling on the rack, wire rack,
Time to eat. My my my i yi woo! M M M My Ciabatta...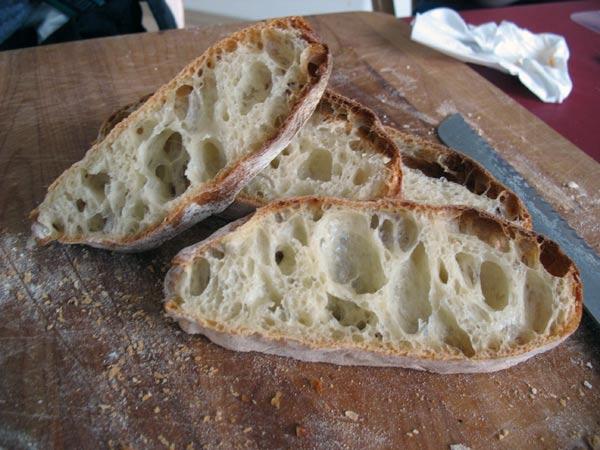 This was my best ciabatta to date. The two three things that seemed to make a difference were extremely slack dough (75% hydration), lower than usual yeast (cut it by half), and pressing it extremely thin before putting it in the oven. Other than those few changes, the dough and technique were basically the same as my daily bread.
Good stuff. More baking tomorrow.