Question on Baking and fermenting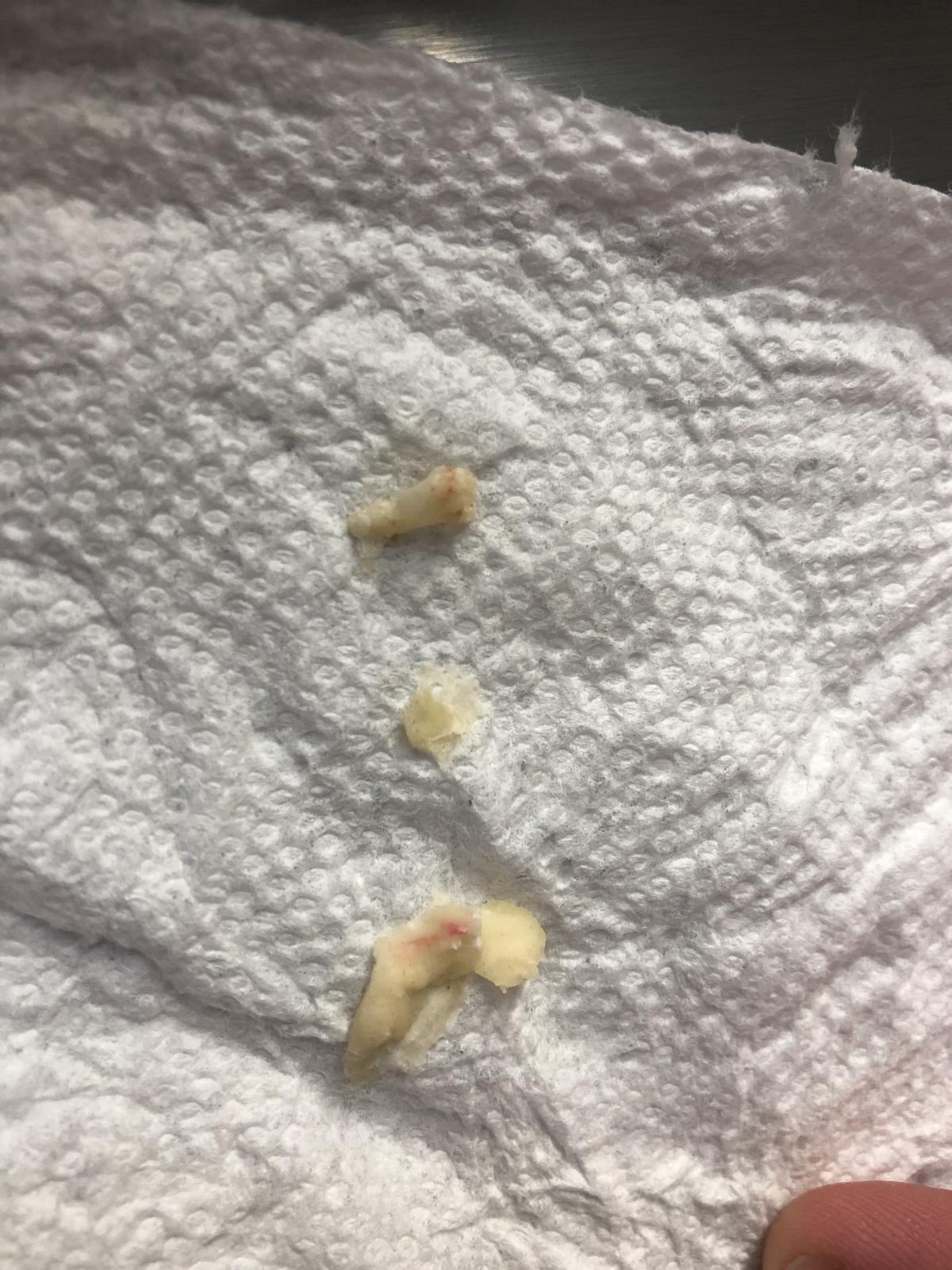 Hi! 
I have had a healthy starter for a few months now, have not baked bread but one other time but have made endless amounts of pancakes. This week I found a recipe I liked and attempted. During the overnight ferment, I woke to find my dough risen beautifully and smelling great but I found a very small hot pink streak (almost looked like food dye) on my dough. I removed it and didn't think anything more. I had assumed it was my Himalayan pink salt (maybe too cheap quality). The bread turned out wonderfully and we enjoyed it.  Last night I attempted the recipe again and I awoke to another beautifully risen dough, smelled light but like sourdough. However as I did my first folds I found two pink streak/dot again. I removed them and folded and have left my bread for its second rise. However, I have small children and I cannot find anywhere what these  hot pink marks can be. I felt fine assuming it was just the salt BUT that hasn't happened to me with other baking that I can recall. 
Anyone have any ideas on what it could be? I don't think I have ever seen any pink on my actual starter, only discoloration has been some darkening due to staying in the refrigerator too long.