Inconsistent ear? (Same batch of dough!)
For the life of me, I can't figure out why each time I make a batch of bread (I have three different recipes I make on rotation, two sourdough, one yeasted — happens to each one!), there are always 1-2 loaves that come out not like the others. Most loaves come out with a small but decent ear, but 1 or 2 will come out with an "abstract" shape (tall but pear-shaped or blob-shaped) and zero ear.
Photos are attached here!
Can anyone shed some light on this? Each loaf comes from the same batch of dough, has been handled the same, has been proofed and shaped the same, has been scored and baked the same (on a stone with steam, two loaves a stone, two stones in one oven, one cast iron pan with ice per stone so there are separate sources of steam on each level).
Thank you in advance!
SOURDOUGH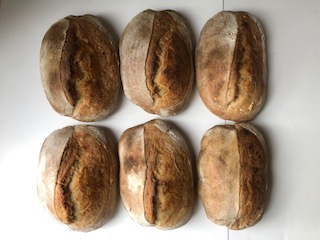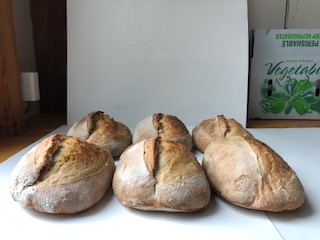 Bottom right loaf had no ear. Some loaves (not pictured here) came out "pear shaped" (large one end small on the other — really wild!) with zero ear.
WHOLE WHEAT SOURDOUGH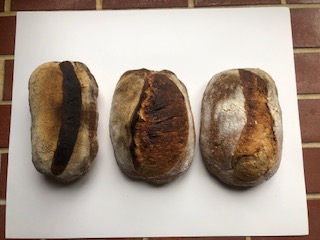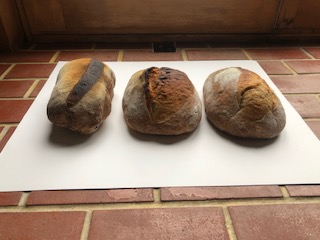 Oh boy. The top left and middle loaves were baked on the same top stone, with the same source of steam, so it boggles my mind how one came out with a beautiful ear, and the other came out tall and round but pretty abstract in shape, and zero ear! The right loaf was baked on the lower stone with its own source of steam.