Greetings from the Pyrenees- Newbie bread maker using pate fermentée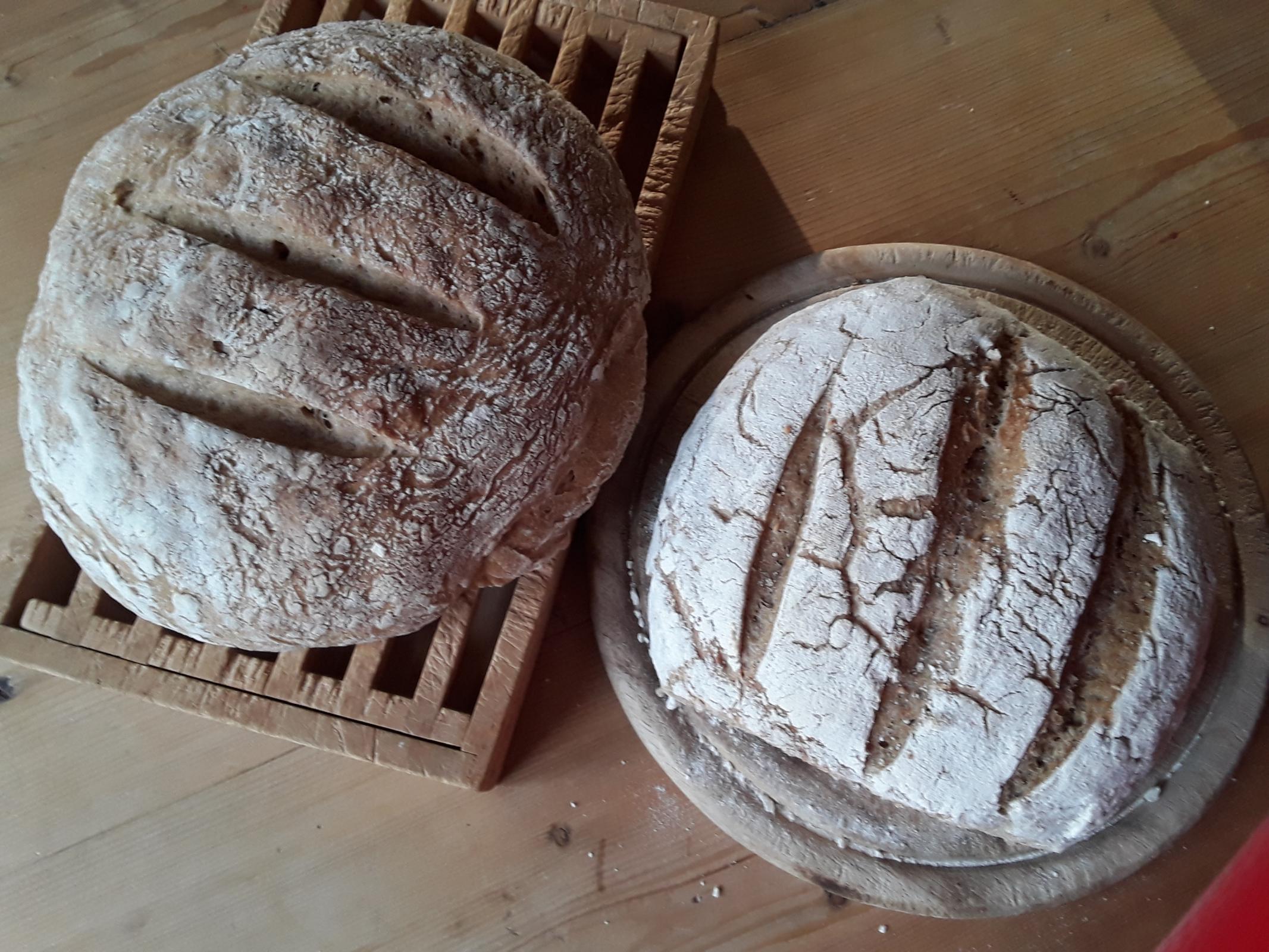 Hello out there, I'm a Scottish lassie living in the French mountains.  Not a lot of people or shops around so I have to do my research  online (when it works) - on 1 G.  This is also my first forum and first post ever, apologies  if I go on too much.  So I found this site last week after having left over pizza dough in the fridge. I googled what I could do with this and if I could use my wee oven,  It reaches a good temp (230) but the hitch was adding water at the start.  It's a Sage smart oven by Breville, there were some old threads about using these types but with glass tubes on the bottom of the oven - it was a toe curler if I made a mistake. Eventually, ma brain kicked in I would add the water to the crumb tray once I started the bake.  So far so good.
The bread was made (I winged it) and made a note as I went along,  please see  above but the gist is:
@ 110 g pate fermentée (the old pizza dough)
1 TSP salt
500 g flour : 200g white, 200g campagne, 100g dark rye
1 tsp dried active yeast in 100 ml warm water
220 ml warm water
 Add prepared yeast and old dough to warm water used electric mixer to get this blended.
Mixed the flours and salt - add dry to wet mix together by hand, dough prepared using Emanuel Hadjiandreou method- 8 hours later, bread cooked, oven still works.  Bread tastes like sourdough.  One very happy customer, now to clean up.  
I would like to know anyone using that method and how I can develop it.  I did save some dough from today for next time.