King Arthur sourdough cinnamon buns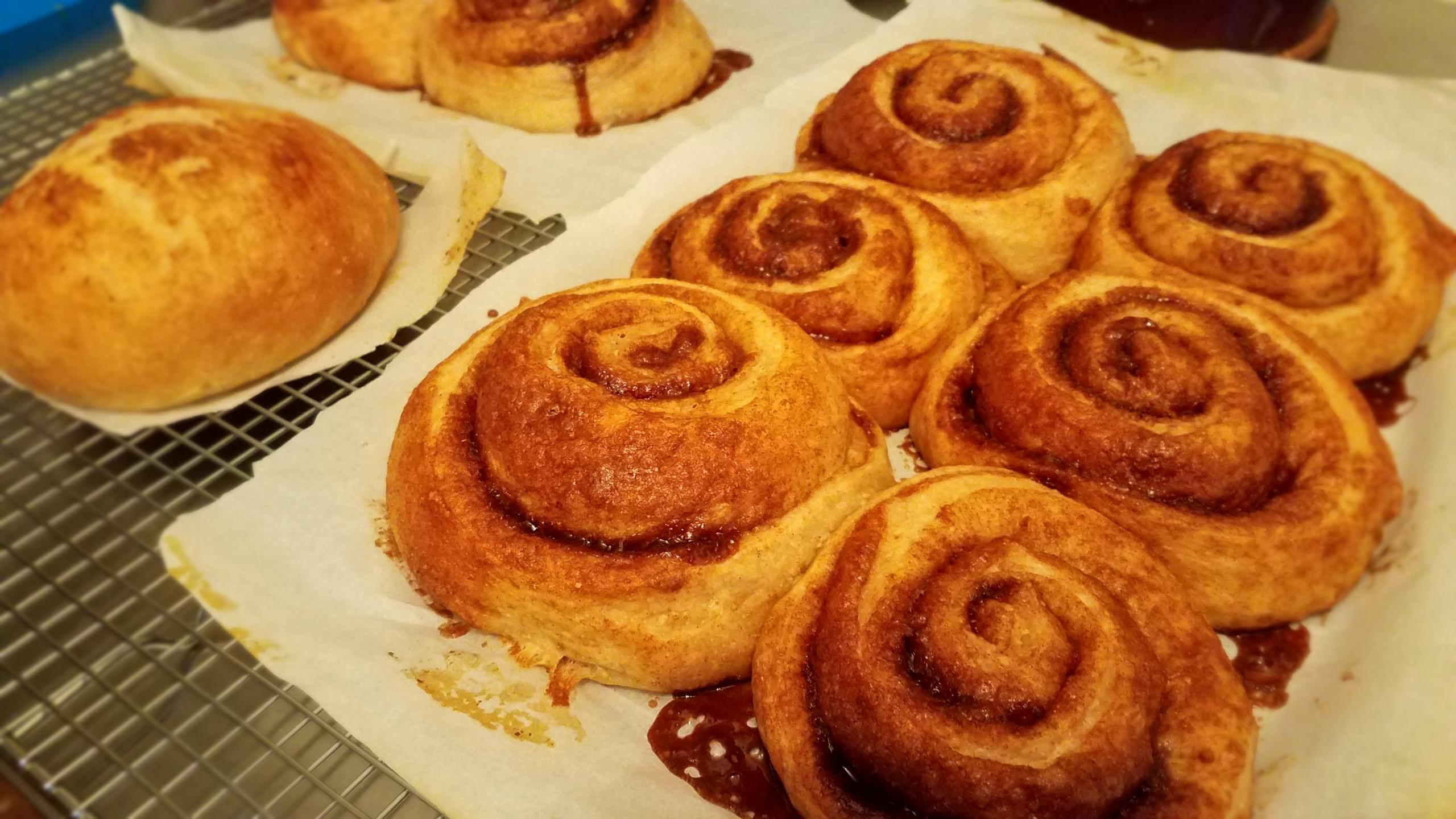 An out of town family member visited overnight, and asked if I could make sourdough cinnamon buns with icing. Overloaded with starter,  I knew I had seen it somewhere and found what I was looking for on the king arthur website.
https://www.kingarthurflour.com/recipes/sourdough-cinnamon-buns-recipe
They turned out fantastic at first glance though they're still fresh from the oven.  The one solid bun is full of hershey's chocolate. Breakfast of champions! 
Maybe these will compliment the pizza bake?  Hahaha. Ahem.
With icing