Need help: My bread rises and falls down any time!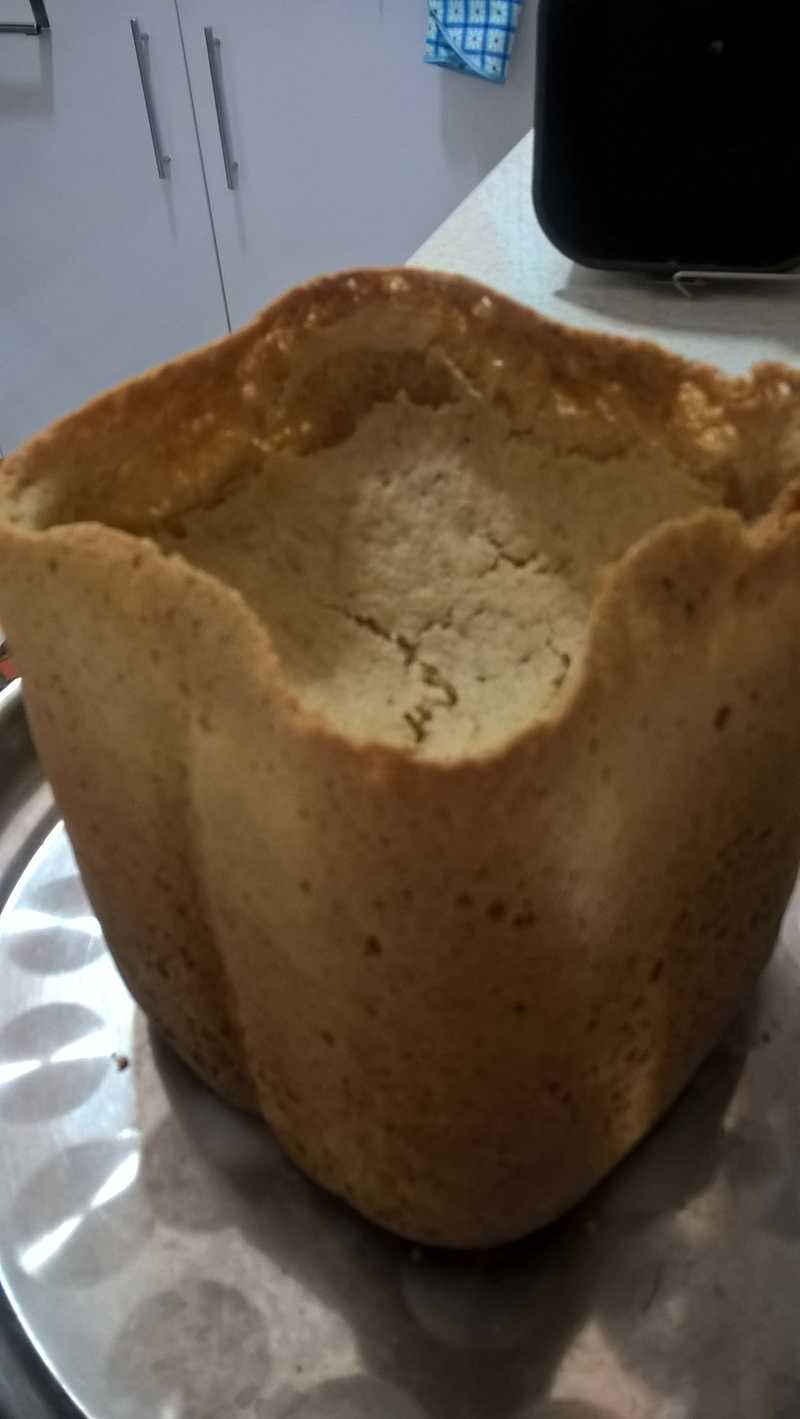 Hi
I really need some help!
I'm trying to make whole wheat bread. My bread rises and then falls down. sometimes as much as 4cm!
I tried a lot of changes such as cold water or decreasing the yeast or sugar. All leads to less up and then less down but the bread is always concave!
One time I turned the machine off when it was rised enough and turned it on again and started bake program, but the bread went down after about 10 minutes!
Is heat causes the dough to go down? Maybe the heat is too much!
My receipt:
300g Water (about 22 degrees) 
400g Whole wheat
2 tablespoon white sugar 
1.5 teaspoon
 1.5 teaspoon yeast
1 tablespoon oil
Thanks