Starter problem — sinister clear liquid and death
Hi
I'd be very grateful for advice: I'm a novice, running into difficulties.
A year ago I made a started and successfully made a good sourdough loaf at least once a week for some months. I followed the instructions and recipe here. (I'm in the UK.)
After perhaps eight months my starter began to develop a layer of clear liquid on top of it, and it became progressively less active. I tried to salvage it in various ways, including by using rye flour, to no avail. It died.
I left it for a few months and then tried again, several times, but got little or no activity from my new starter. Occasionally a hint of a layer of sinister clear liquid on top of it.
I then found gaaarp's wonderful instructions on this forum here, and so followed those. Almost immediately I had a beautiful, bubby starter.
Then, on about day five or six, this happened: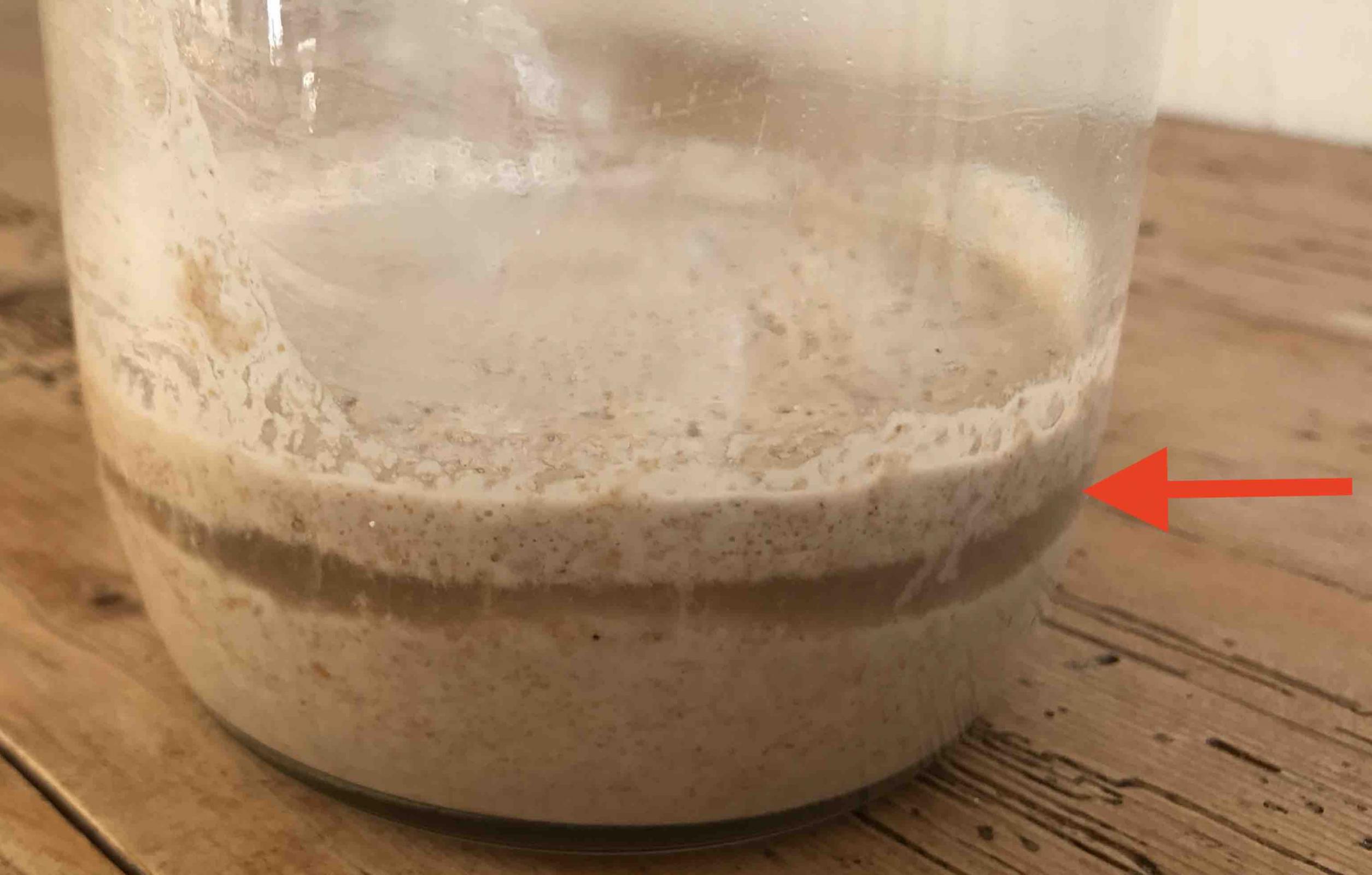 ... and, although there's some activity above the layer of sinister clear liquid, it looks ill. I've come to associate the clear liquid with impending death.
I'm using strong (high-gluten) wholemeal bread flour and unchlorinated water.
Can anyone offer a diagnosis or advice? Very grateful if so!
Adam